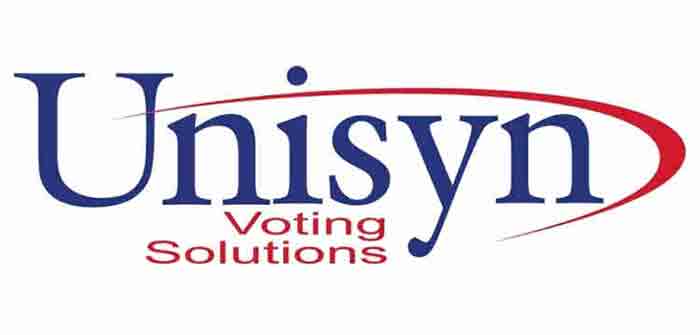 by Intrepid Research
Unisyn Voting Systems, located in Vista, California, is owned by Vincent Tan, a Chinese-Malaysian billionaire with deep ties to the Chinese Communist Party.
Unisyn is just one of many companies in Vincent Tan's vast business empire, but it should trouble national security and election officials. An election systems company based in the United States, is compromised by foreign control and influence.
Unisyn Voting Solutions is subsidiary of and is co-located with International Lottery & Totalizator Systems (ILTS) in Vista, California. Certified by the U.S. Election Assistance Commission since 2012, they supply voting machines and software to a number of states and locales across the United States.
When considering the idea of rigged elections, it is not reassuring that a lottery and casino equipment company is manufacturing voting machines, since casino machines are designed to ensure that "the house" always wins.
ILTS makes gambling systems for countries all across Asia, including racetracks and casinos in Hong Kong and Macao. They are a subsidiary of Berjaya Corporation based in Kuala Lumpur, Malaysia. Berjaya is a conglomerate owned by Vincent Tan, a billionaire invested in all sorts of ventures. Hotels, real estate, financial services, restaurant chains, convenience stores, gambling, and even professional soccer (or football) teams all comprise elements of his portfolio.
Of course, there is nothing wrong with someone of his wealth investing in various industries. However, there are two main concerns here, with national security implications. One, American elections companies being foreign-owned seems problematic. Two, Mr. Tan's business partners are especially problematic.
From 1993-2000, Mr. Tan's Berjaya operated a joint venture called Syntax with Gu Wengjiang, the wealthy sister-in-law of Chinese Communist Party Politburo member Bo Xilai. (Mr. Xilai has since been purged from the Politburo and the Party and imprisoned for life, amid scandal)
Another company owned by Mr. Tan is U Mobile, a mobile telecommunications company in Malaysia. U Mobile has deep partnerships with Chinese companies ZTE and Huawei, both considered major national security threats by the U.S. government. In fact, Tan's son Robin, who is now CEO of the Berjaya empire, and acting on his fathers behalf, was present for the signing of U Mobile's agreement with ZTE. The event was attended by both the Malaysian Prime Minister and none other than CCP Chairman Xi Jinping himself…
Continue Reading