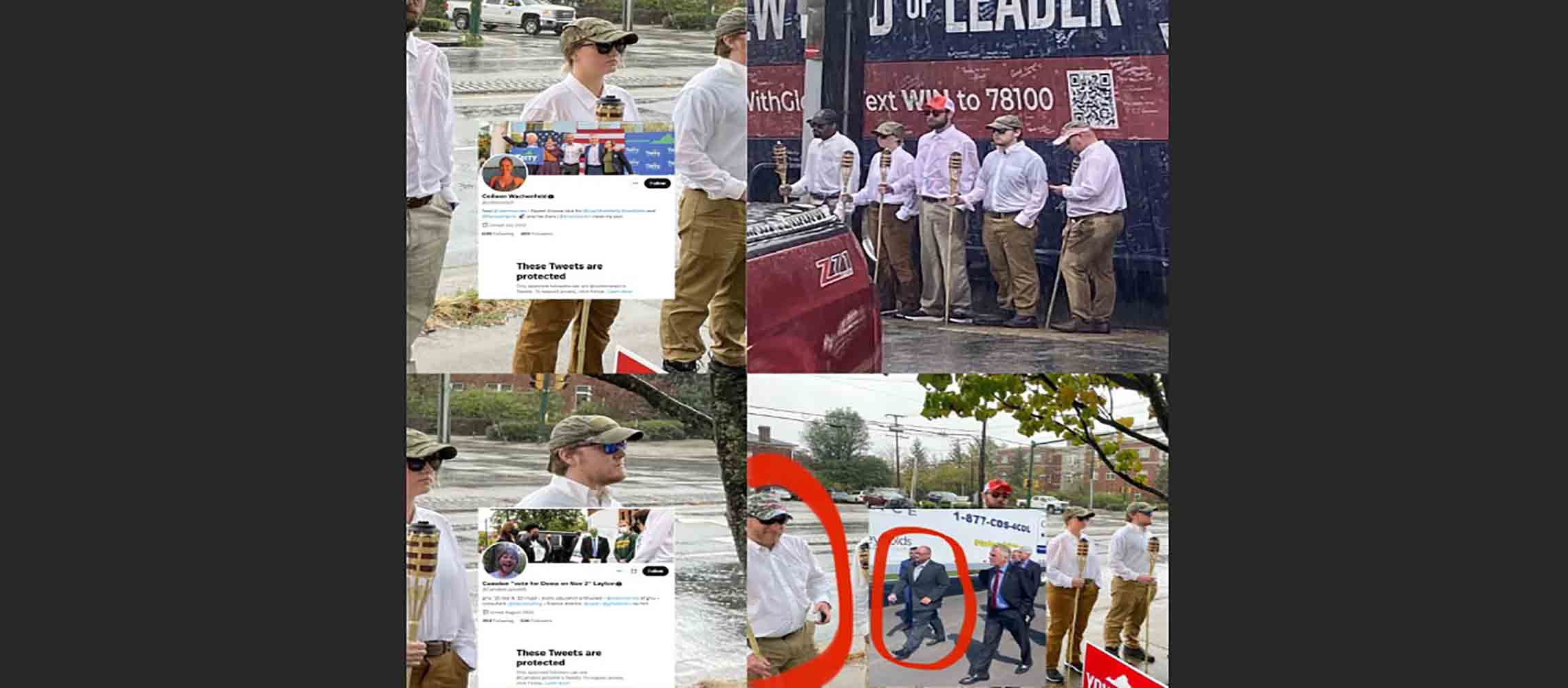 by Sundance at The Conservative Treehouse
If you've been following politics for a while, you know the status of Virginia to both the RNC and DNC clubs.  If not, GO DEEP HERE.   Virginia is where the club insiders play politics; and yes, that includes the deploying old campaign tactics familiar in the era of Clinton -vs- Bush.
The establishment clubs of both political wings of the UniParty use their backyard of Virginia to spin their political influence.  Operatives of the Terry McAuliffe campaign deployed an old school trick from the well worn pages of politics today, by deploying campaign operatives to stir up a racial angle:
The McAuliffe campaign is trying to bring back the Charlottesville White Nationalist narrative by having operatives hold tiki torches and claim to be 'White Nationalist' supporters of his opponent Glenn Youngkin at a campaign stop.   This is so stupid and transparent.  Unfortunately, for McAuliffe these campaign tricks are so old and worn out even the former architect of them, Karl Rove, now rolls his eyes.
However, on the positive side, this type of approach does indicate a certain amount of desperation from the campaign of Terry McAuliffe.  If he wasn't worried about losing the election, these desperate Hail Marys would not be taking place.   One Twitter Account has already identified some of the stupid activists [SEE HERE]…
Continue Reading