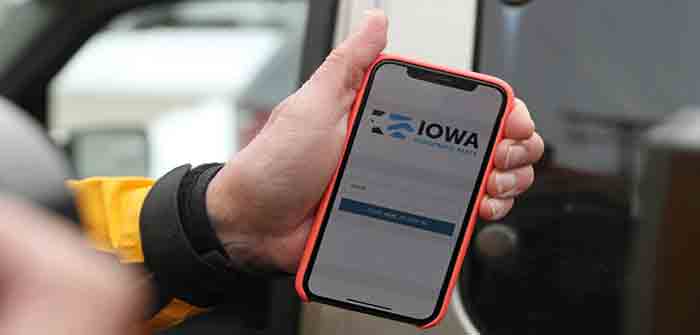 A new audit commissioned by the Iowa Democratic Party has placed blame for the Democratic Party's 2020 Iowa Caucus debacle at the feet of the Democratic National Committee.
According to Politico, which obtained a copy of the autopsy report, the DNC decided mere weeks before the caucuses to demand a conversion tool for the app that the state party planned to use for reporting results so the DNC could view the raw data in real-time to ensure calculations were correct.
But the conversion tool, which the state party was not involved in developing, contained coding errors and malfunctioned on the night of the caucus, leading the DNC to demand the state party stop reporting their own caucus results, even though the state party's own app was later found to have been working as intended. Voters in Iowa and across the nation were then left wondering when official caucus results would begin to roll in.
"The DNC's interjection was the catalyst for the resulting chaos in the boiler room and in the IDP's attempts to manually collect and confirm caucus results by hand," reads the report, according to Politico. "If the DNC had not interjected itself into the results reporting process based on its erroneous data conversion, caucus night could conceivably have proceeded according to the IDP's initial plan."
However, the audit also casts some blame on the state party for waiting to build the original reporting software because it delayed training, which in turn caused people to call in results instead of reporting them in-app as intended. These people were not trained in how to report caucus results by phone and also experienced clogged phone lines when more people than expected started to use them.
According to Politico, the DNC refused to allow officials to be interviewed for the audit — citing the need to focus on the November general election — but requested permission to provide the audit team with written answers. The request was denied by the audit team, which was led by former Iowa Attorney General Bonnie Campbell and a law firm.
The Iowa Caucus debacle became a footnote in a year that has been defined by the COVID-19 pandemic.
Various Democratic presidential candidates made victory-style speeches before results had been reported, and only partial data was released the day after the caucus, data which showed Southbend, Indiana, Mayor Pete Buttigieg (the eventual winner) in the lead.
The partial release was complicated by the fact that Buttigieg, while he had more state delegate equivalents than other candidates, was behind Senator Bernie Sanders (I-VT) in the popular vote, which does not hold any weight for declaring a contest winner.
Several days later…
Continue Reading