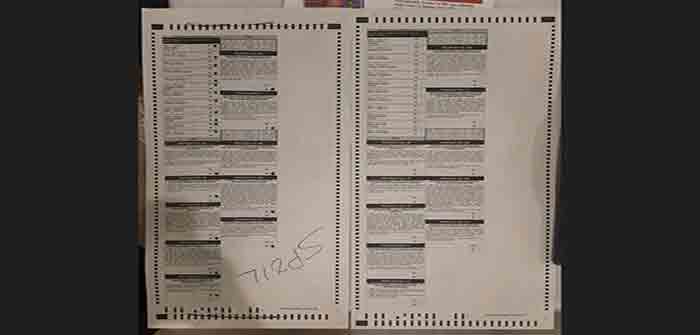 by Natalia Mittelstadt at Just the News
Arizona Republican candidates Abe Hamadeh and Kari Lake have launched new legal maneuvers to contest the November election as the state's largest county gave its most detailed explanation to date on why it did not count more than 4,800 provisional ballots cast two months ago.
Hamadeh, the GOP's attorney general nominee. on Tuesday filed a motion for a new trial after a Mohave County Superior Court judge dismissed his and the Republican National Committee's election challenge just before Christmas.
Today, I am filing a 'Motion for New Trial' after the shocking revelations from the recount. It's simple, if the judge allows us to inspect and count the ballots – we win.

Kris Mayes will either resign or be removed from office.

Count the votes accurately. pic.twitter.com/bBHgfm1Em7

— Abe Hamadeh (@AbrahamHamadeh) January 3, 2023
While Hamedeh lost Dec. 23, he forced into public new evidence of voting problems in Pinal County that even Arizona's new Democrat secretary of state concedes was troubling. That new evidence is one focus of his request for a new trial.
"Today, I am filing a 'Motion for New Trial' after the shocking revelations from the recount," Hamadeh tweeted Tuesday. "It's simple, if the judge allows us to inspect and count the ballots – we win. Kris Mayes will either resign or be removed from office. Count the votes accurately."
During Hamadeh's lawsuit,…
Continue Reading