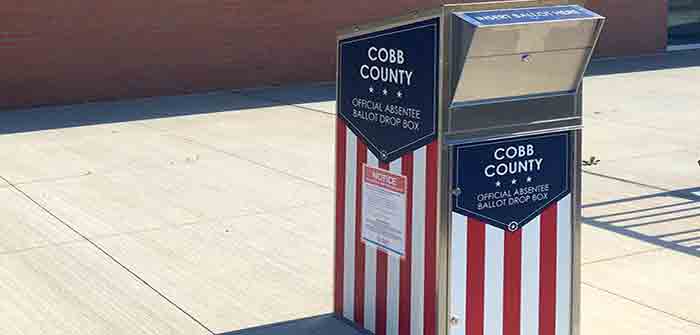 by John Solomon and Natalia Mittelstadt at Just the News
Since 1960, federal civil rights law has required state and local election officials to "retain and preserve" records relating to elections involving federal officeholders for 22 months after ballots are cast.
That would seem to be a good thing as Georgia Secretary of State Brad Raffensperger embarks on an investigation into whether third-party liberal activists in 2020 illegally gathered and delivered absentee ballots for voters — a practice known as harvesting that is outlawed in the Peach State.
But some of Georgia's largest counties tell Just the News that they no longer possess evidence that could be helpful to probing the harvesting allegations: video camera surveillance footage that monitored the drop boxes installed around Georgia to help voters cast ballots during the pandemic.
Election officials in several counties say the reason they discarded the footage is that the emergency rules issued by the State Elections Board said they only needed to keep the footage for 30 days after the election.
"We took direction from the Secretary of State and State Election Board, assuming they were not implementing a Rule contrary to law," said the Cobb County elections office, which acknowledged it deleted its video footage from 2020. "Drop boxes were established under an emergency order from the Governor."
Fulton County, home to Atlanta and the state's largest voting metropolis, said it too has long since deleted the files.
"I was informed that the videos were…
Continue Reading