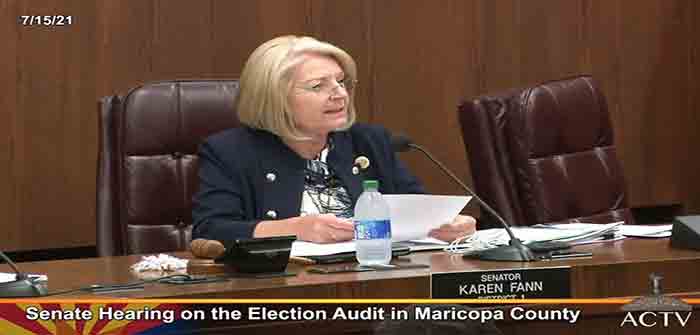 by Jordan Conradson at Gateway Pundit
Arizona Senate President Karen Fann was on 'The Conservative Circus with James T. Harris on Tuesday to discuss the Arizona audit, Arizona Attorney General Mark Brnovich's investigation, and the coming changes to election law in Arizona.
All evidence presented last month from the Arizona audit, as well as more witness testimony and evidence of law violations has been given to the Arizona Attorney General to further investigate and enforce the rule of law.
Senate President Karen Fann stated that AG Brnovich has already opened up his formal criminal investigation and he is continuing to seek information.
The Gateway Pundit reported that Brnovich began his investigation with letters to Maricopa County and the Arizona Secretary of State requesting preservation of evidence and voter registration logs…
Continue Reading