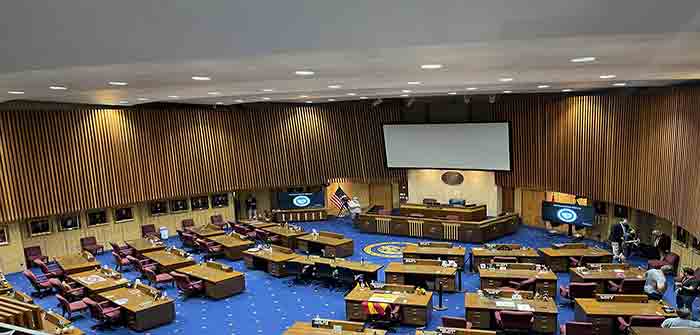 by Jim Hoft at The Gateway Pundit
The Arizona audit could not find an identity match on 86,391 people. This is disclosed on Page 56 of the "Results Details" report.
These Maricopa voters cast ballots in Nov 2020 and don't seem to exist. The ones registered as Democrat or selected no party affiliation represent a whopping 73.8% of these unknown voters. That's 63,757 ballots. Not selecting a party makes monitoring of nefarious registrations much harder as everything not R or D is bulked together as "Other". Even the new State voter registration form now only has only 3 categories (R, D, Other) and some registration reporting reduced to similar.
Cyber Ninja's used Melissa Personator which is arguably the best commercial service to validate U.S. or Canadian identities. It scours private and government databases including USPS and Social Security Administration. Cyber Ninja's oddly concludes most of these "unknowns" might be real people that just have limited public records. Our name, DOB, SS#, and address are in every State and Fed database. If you can't be found using these credentials, something is definitely wrong.
The Ninja's didn't consider Maricopa's history, it's registration battles, or issues with non-citizen voters. They make no consideration the database might have been manipulated but know it was hacked Nov. 5th 2020. Had the Senate subpoenaed Maricopa's VRAS servers and tasked CyFIR to investigate, we might know a whole lot more…
Continue Reading