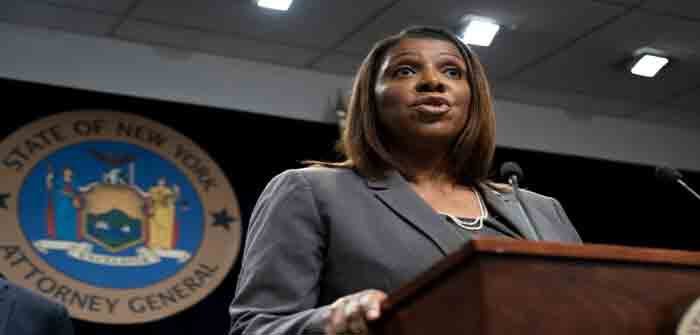 by Darren Beattie at Revolver.news
Letitia James secured her election by pledging to target President Trump, with the promise of "destroying" him. She didn't vow to destroy crime or keep families safe from the bad guys and thugs plaguing New York City streets. Instead, she vowed to take down the regime's biggest political enemy. This should give you a clear picture of the Democrat Party, the current state of our nation, and the escalating crime rates. Currently, she's attempting to fulfill her campaign promise through a politically charged witch-hunt. However, it's becoming increasingly clear that dismantling somebody accused of exaggerated crimes is no easy task.
In the meantime, numerous individuals are raising significant questions about Ms. James's finances, pondering how she allegedly acquired a net worth of 15 million dollars on a civil servant's salary of just over $100k per year.
A user on platform X, known as "Travis," made this powerful post about Letitia's alleged financial situation:…
Continue Reading