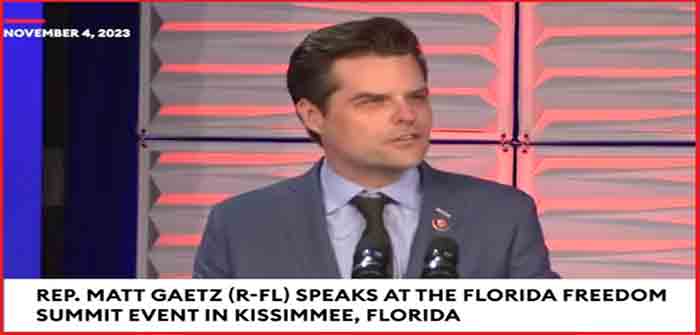 by Sundance at The Conservative Treehouse
This is, well, too full of smiles to adequately describe.   Florida Congressman Matt Gaetz delivered a resoundingly honest speech to the Republican attendees at the Florida Freedom Summit on Saturday.   It is well worth the time to watch, as prompted.
Look, I'm still on the fence with this guy, but his brutal confrontation of the GOPe is some of the funniest and best components of the BIG UGLY so far.   The guy has been put through the wringer, hit from every angle, ridiculed by both the left and right, and yet he's standing there snarking brutal one-liners in their faces while sipping their tears.
It's so much fun to watch him go full wolverine, and yet so brutal in its abject honesty; quite frankly, it makes him very easy to like.
WATCH:
I mean, seriously.  Think about it.  He took down the Speaker of the House…. 
He's a rebel with a cause. Give em' hell kid!  
Continue Reading