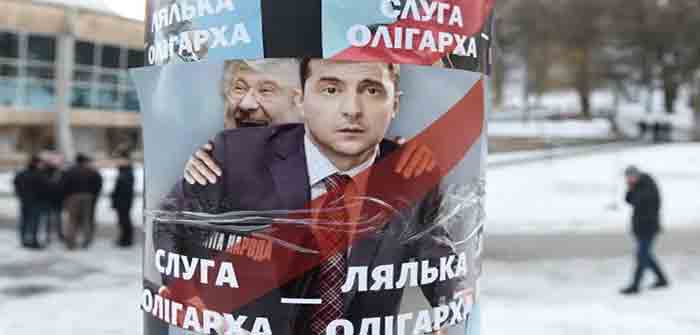 by Al Mayadeen English
Ukrainian authorities made accusations of money laundering and fraud against billionaire oligarch Igor Kolomoysky, the owner of a media holding, through which President Volodymyr Zelensky made his rise to fame as a comedian and later as a presidential candidate.
The Security Service of Ukraine (SBU) said in a statement on Saturday that Kolomoysky laundered, between 2013 and 2020, over 500 million in Ukrainian currency ($13.5 million) by "transferring it abroad, while using the infrastructure of banking institutions controlled by him," describing him as the "de facto owner of a large financial and industrial group."
The powerful businessman, who holds a Cypriot citizenship and an Israeli passport, was handed a "notice of suspicion" on charges of fraud and laundry of property obtained by criminal means.
Zelensky announced his presidential candidacy in 2019 through Kolomoysky-controlled TV channel 1+1, the same channel that aired the President's comedy show "Servant of the People" in 2015 and offered him a platform to promote his campaign.
But Zelensky has denied having personal ties to the businessman, describing their relationship as strictly professional.
"Unsurprisingly, many viewed Zelenskyy as Kolomoisky's candidate," US-based think tank the Atlantic Council said in 2021.
The crackdown on Kolomoysky began earlier in February,…
Continue Reading