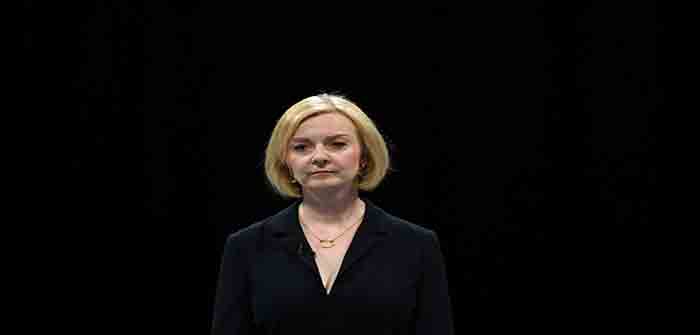 by Phil Mullan at Spike
As the Conservative Party descends into chaos again following Liz Truss's resignation, can we draw any lessons from the failure of her plans for the economy? How should we understand the now-abandoned 'Trussonomics'? And could it have made any real economic difference, if it had been given the chance?
Given the speed of Truss's u-turns during her short stint as PM, it may be too charitable to assume that there ever was a distinct and coherent programme that could be called 'Trussonomics'. Yet this is still a useful term. Both the advocates and critics of Truss's plans described them as 'tax-cutting', 'free market' and 'small state'. These tired labels say more about the poverty of intellectual thought today than they do about Truss's specific economic policies.
For a start, there was not much actual tax-cutting, even in the first mini-budget. About four-fifths of the measures announced were just to reverse recent tax increases or planned future ones. Furthermore, there was nothing 'free market' about the market-distorting energy package shielding households and businesses from increased gas and electricity prices.
There is also nothing 'small state' about plans that involve the government spending
more than four out of every 10 pounds
 produced each year. In truth, it is not possible for any government to circumvent the role the state now plays in advanced industrial economies, no matter how much it might talk up its 'small state' credentials. The role of policy, whether it is restraining or facilitating economic growth, simpy cannot be ignored.
If there has been a silver lining to the chaos of the past few weeks, it is that politicians are now having to face up to the reality of Britain's economic stagnation. This at least makes a more honest debate possible about the challenges facing us as a society, and what we need to do to overcome them.
Politics is about more than 'delivery'…
Continue Reading