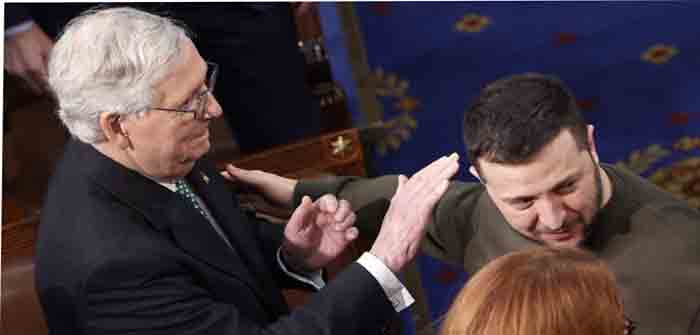 by Paul Serran at The Gateway Pundit
The end of the summer brings a reality shock to Ukrainian President Volodymyr Zelensky and his Nazi-friendly regime.
After long months of overhyping the counteroffensive, the reality of gargantuan human losses – estimated in as much as 77k in a mere three months – is setting in.
Kiev is having to deal with the widespread loss of enthusiasm by their allies, and a newfound indifference by the ever-growing number of neutral countries – symbolized by the lack of invitation for Ukraine to participate in the G20 Summit in New Delhi, as well as the balanced wording of the leaders declaration that did not criticize Russia as they would have wanted.
Now, all that is left is undergo a MASS mobilization of whatever population is still in the country, since hundreds of thousands of military-aged men has fled the conflict zone…
Continue Reading