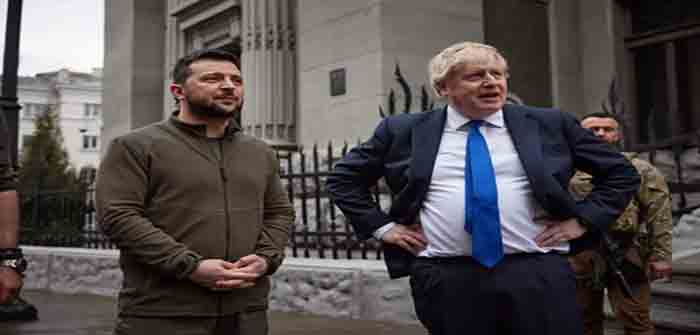 by ZeroHedge Staff at ZeroHedge
There's mounting evidence that the war in Ukraine could have been over by this point, but key Western backers of Kiev sought to sabotage the potential for peaceful settlement through negotiations. That's precisely what regional Ukrainian media reports concluded as early as May, soon after the UK's Boris Johnson showed up in the capital on a "surprise" visit to meet with President Volodymyr Zelensky for the first time the month prior
This is what a bombshell story in Ukrainska Pravda said at the time, but which was almost completely ignored in Western mainstream media:
According Ukrainska Pravda sources close to Zelenskyy, the Prime Minister of the United Kingdom Boris Johnson, who appeared in the capital almost without warning, brought two simple messages. The first is that Putin is a war criminal, he should be pressured, not negotiated with.

And the second is that even if Ukraine is ready to sign some agreements on guarantees with Putin, they [the UK and US] are not. Johnson's position was that the collective West, which back in February had suggested Zelenskyy should surrender and flee, now felt that Putin was not really as powerful as they had previously imagined, and that here was a chance to "press him."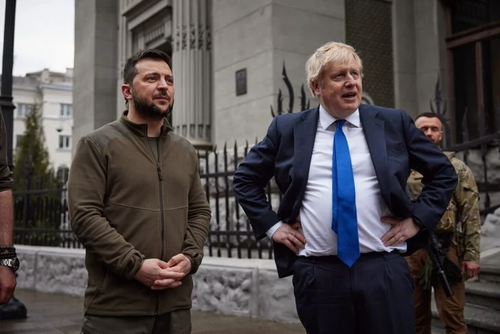 The Ukrainian media English-language report went on to emphasize that Three days after Johnson left for Britain, Putin went public and said talks with Ukraine "had turned into a dead end".
At the time the Istanbul peace talks,…
Continue Reading