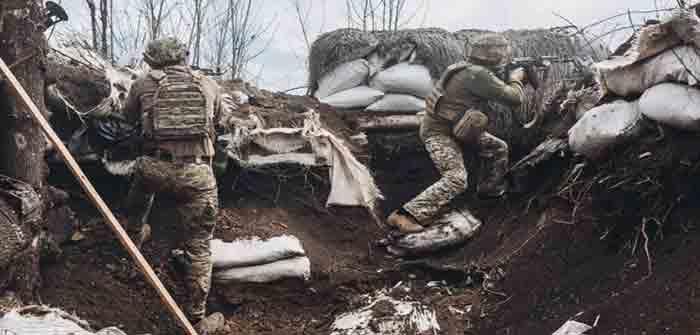 by Southfront Staff at Southfront
As of May 22 , 2022, on the territory of the Donetsk People's Republic , the DPR and LPR troops with the fire support of the Russian Armed Forces liberated and established full control over 216 settlements.
In the Luhansk People's Republic, the main military developments take place in the area of Popasnaya. Units of the LPR People's Militia are developing an offensive on three directions from the Popasnaya area at once. There is progress in all directions.
After the LPR control was established over Popasna, Russian and LPR troops launched an offensive in three directions:
1) to the west towards the town of Artemovsk (Bakhmut). Russian-led forces have recently taken control over the villages of Vyskriva, Tripolie, Novaya Kamenka, which threatens the critically important road T1302, the main supply road for the Armed Forces of Ukraine in the Severodonetsk-Lisichansk region.
On May 22, the AFU recognized the loss of Vladimirovka, where Russian-led forces entered two days ago. The village is located 15 kilometers to the east of Bakhmut, which can already be reached by the Russian artillery. The AFU also acknowledged that Russian-led forces reached the town of Soledar.
2) Russian and LPR units are advancing to the north from Popasnaya in order to go to the rear and surround the AFU grouping in Severodonetsk and Lisichansk. The villages of Aleksandlropolie, Lipovoe and Vasilevka are under the LPR control. The LPR advance stopped at the Kamyshevakha – Viktorovka – Lipovoye line. On May 22, cossacks of the 6th regiment of the LPR People's Militia entered the settlement of Viktorovka. Heavy battle is underway. The settlement is of strategic importance for the further surrounding of the AFU grouping in the town of Kamyshevakha, where fighting continues.
3) Russian-led forces are heading to the south in order to enter the rear of the AFU near Svetlodarsk. The LPR units attack the village of Vozdvizhenka from their positions in Troitskoe.
The AFU are still suffering heavy losses on the LPR and DPR front lines:…
Continue Reading