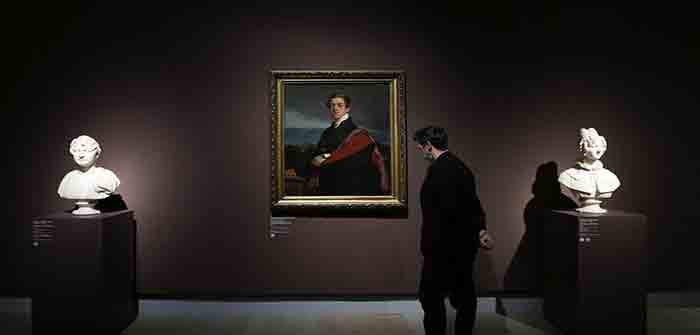 by RT staff at The RT
Finland announced on Wednesday that its customs service seized Russian artwork that was returning after being loaned to exhibits in the EU and Japan, citing EU sanctions against Moscow over the conflict in Ukraine. The paintings and sculptures in question belong to Moscow's Tretyakov Gallery and St. Petersburg's Hermitage Museum, among others, and their value has been estimated at $46 million or more.
The seizure took place over the weekend at Vaalimaa, the busiest crossing on the Finland-Russia border, but Finnish Customs confirmed it at a press conference on Wednesday.
"The shipments that have now come under criminal investigation were detected as part of our customary enforcement work," Sami Rakshit, the director of enforcement at Finnish Customs, said.
The agency justified the seizure by saying that "a paragraph" of the EU sanctions against Russia – imposed over the course of the past six weeks due to the escalation of hostilities in Ukraine – referred to artwork.
The unspecified number of paintings and sculptures was being stored "with overall consideration for their value, characteristics and safety," pending a full investigation, Finnish Customs said. The Finnish Foreign Ministry will consult the European Commission about the fate of the works…
Continue Reading