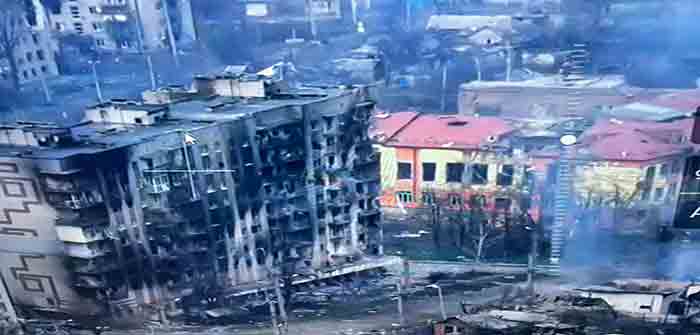 by Bernhard at Moon of Alabama
The knives are out in the fight over the Ukrainian throne.
Various Ukrainian media (in Russian) report of plans to fire this or that general. Andrei Yermak, Zelenski's chief of office and the real power behind him, is currently in the U.S., allegedly to get the okay for firing the commander-in-chief of the Ukrainian army General Zaluzny. Other Ukrainian media are calling for Zaluzny to become the new president. Tomorrow CIA director Burns is expected to be in Kiev to tell Zelenski that his time is up and that he, Zelenski, will have to go.
Simplicius writes:
It appears obvious that two competing factions are trying to outdo each other in the sphere of Western media. Zaluzhny fired his shot in the unsanctioned Economist piece, and it would seem that Zelensky backers are doing their own parallel counter-work.
Larry Johnson reminds of the larger powers who are behind this fight:
One critical point I failed to make in yesterday's article regarding the competing narratives regarding Zelensky and General Zalushny — it looks like the Brits are backing Zalushny while the CIA is trying to save Zelensky and dump Zalushny. I base that conclusion on the fact that the Economist, a British publication with close ties to MI-6, gave Zalushny the celebrity treatment, while the Washington Post, the go-to rag for the CIA, blamed Zalushny for Nord Stream.
Fun to watch, unless you are on the frontline.
There, things are getting worse for the Ukrainian army day by day.
The Ukraine wasted so many troops for impossible endeavors,…
Continue Reading