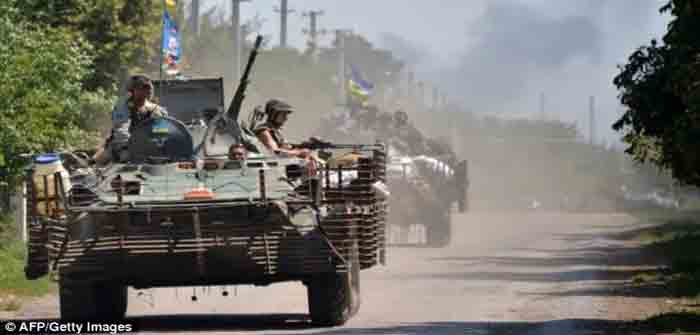 by Helmholtz Smith at A Son of the New American Revolution
The primary purpose of war is the destruction of the enemy's ability to resist. That is a long process – weapons and ammunition destroyed, supply routes blocked, war production stopped, political will broken. And it's a bloody process – the enemy's soldiers must be killed or maimed. Clausewitz –
Fighting is the central military act… The object of fighting is the destruction or defeat of the enemy… Direct annihilation of the enemy's forces must always be the dominant consideration.
Why "dominant consideration"? Simple – once you have destroyed the enemy's power, you can do anything you want. Take territory without destroying power? Not so good. One may wonder whether this is understood at West Point given the number of TV generals who say Russia is losing because it's given up territory and was "defeated" in Kiev. Don't they remember that the US took Kabul and Baghdad quite early? That didn't end either of those wars, did it?
Demilitarization, denazification, securing safety of Donbass are Russia's stated aims. They can happen only when Ukraine's power to resist is broken. Moscow may have hoped the job would have been easier (and it nearly was in April) but here we are. A bigger job earns a bigger reward and the territorial (safety) aims have probably expanded to take in all of Novorossiya.
The Economist (interesting choice of venue – Larry speculates on why this and why now) recently interviewed Zelensky and Generals Zaluzhny and Syrsky. Neither general was very upbeat. What struck me was Zaluzhny saying "I need 300 tanks, 600-700 IFVs [infantry fighting vehicles], 500 Howitzers." To put this in perspective, according to Wikipedia, the German Army has 266 tanks, about 650 IFVs and about 350 artillery systems. The British Army has 227 tanks, about 700 IFVs and about 230 artillery systems. A year ago, Ukraine was estimated to have had 2400 tanks, thousands of IFVs and 2000 artillery systems. What happened to them? And all the other weapons Ukraine has received? One may see Zaluzhny's request as being in the form of "if… then". Well, the first condition won't be met – he is essentially asking for half of what the the UK and Germany have between them (plus all their guns) – and therefore the second can't be. Is this his way of admitting that Russia has nearly finished "the destruction of his forces"? (Calling for stronger penalties against deserters doesn't give a confident ring either, does it?)
First destroy the enemy's power, then make your choice.
Russian commander Surovikin is surely approaching the judgment call. Ukraine has lost a huge…
Continue Reading