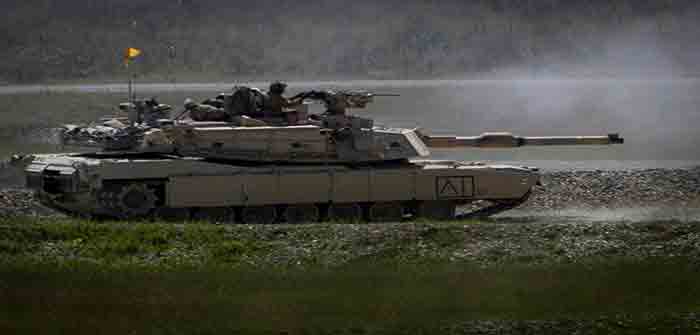 by Bernhard at Moon of Alabama
Ukraine SitRep – U.S. To Prolong Its Proxy War
Milley is uttering deluded nonsense.
U.S. Joint Chiefs' Gen. Milley cites Ukrainian counteroffensive 'breakthrough'
Ukraine's soldiers have penetrated the first line of Russian defense in spots along the southern front between the two countries, U.S. Joint Chiefs of Staff Chairman Mark Milley said Friday during a television interview with a Jordanian news outlet."Specifically on the axes of advance that (Ukrainian forces) are attacking right now, (Ukrainian forces) have attacked through the main defense belt," Milley told Al-Mamlaka Television.
bigger
Show me a picture of Ukrainian tanks tackling a dragon's teeth barrier.
bigger
You have none? Well, then you haven't even reached the first defense line.
Ukraine has taken Robotyne, a hamlet in ruins that once housed 480 people. It has cost the Ukrainian army at least a full battalion, 500 men and 30 armored vehicles, of its dwindling forces.
The CIA media asset David Ignatius has delivered the latest White House message on Ukraine. It is continuing to push for a fight down to the last Ukrainian:
As Biden administration officials assess Ukraine's slow progress in this summer's counteroffensive, they have been candidly discussing with Kyiv what they see as "lessons learned." The bottom line for the administration is that this war will probably grind into next year — and that the United States and its allies must remain steadfast in helping Ukraine keep pushing forward.I heard this same sentiment across all levels of the U.S. government in recent days. The summer has been frustrating and, in some ways, disappointing for Ukraine and its Western backers. But rather than look for a quick diplomatic exit ramp, most senior U.S. officials appear more convinced than ever of the need to stand fast with Kyiv. The United States, in their view, cannot be seen to abandon its ally.
There is a shimmer of realism breaking through but it is mixed with fantasies about the chances to bog Russia down:
But Ukraine probably won't deal any decisive blow before year's end. That means a continuation of this grueling war into 2024 and beyond, and a continuation of the heavy casualties and emotional trauma for both sides. U.S. officials believe strategic patience remains the best weapon against Russian President Vladimir Putin, who still thinks he can outlast Ukraine and the West.
Well, yes, Russia can outlast Ukraine and the West. Just look at the stupid advice the West is giving to Ukraine:…
Continue Reading