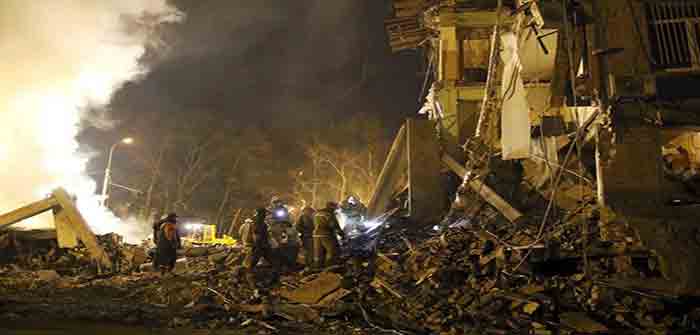 by Bernhard at Moon of Alabama
Yves Smith asks:
What if Russia Won the Ukraine War but the Western Press Didn't Notice?
She points to several headlines which, despite decisive Russian victories like its taking of Soledar, present the Ukraine as winning the war:
Nevertheless, Soledar has fallen and the loss of Bakhmut looks baked in, absent horrific Russian errors. The so-called Zelensky line is breaking even before Russia has put its recently-mobilized forces to work in a serious way. Regular commentators are waiting for the Russian hammer to fall, although Russia may simply grind more forcefully by pressing harder at more points along the very long line of contact. Remember one concern on the Russian side is avoiding "winning" in a way that leads to NATO panic and desperate action … not that the Collective West's fragile emotional state can be readily managed.With that context, you'd expect some members of the press to have worked out that things are not going very well for Ukraine and the classic cowboy movie rescue of the calvary riding over the hill (here in the form of tanks and artillery) will be too little, too late.

Instead, the media seems to be trying to integrate snippets of facts on the ground with the heroic tale of inevitable Ukraine victory.
That is certainly correct for the wide majority of the stories, which claim that Soledar and Bahkmut, are irrelevant towns, but some pieces are creeping up that differ. A few days ago the Washington Post headlined:
Bloody Bakhmut siege poses risks for Ukraine
Ukraine faces difficult choices about how much deeper its military should get drawn into a protracted fight over the besieged city of Bakhmut, as Kyiv prepares for a new counteroffensive elsewhere on the front that requires conserving weapons, ammunition and experienced fighters.Russia has escalated its assault in the area in recent days, unleashing savage fighting that has underscored the high cost of the battle. Russian mercenaries and released convicts from the Wagner group pushed into the neighboring salt-mining town of Soledar and inched closer to Bakhmut, the capture of which has eluded them for months despite an advantage in firepower and the willingness to sacrifice troops.
The piece quotes several Ukrainian soldiers which speak of huge losses on their side. But the U.S. is still egging them on:
The senior U.S. official cautioned against completely dismissing Bakhmut or neighboring Soledar as nonstrategic places that Kyiv can simply relinquish, noting that the salt and gypsum mines give the area economic significance. Theoretically, the Russians could use the deep salt mines and tunnels to protect equipment and ammunition from Ukrainian missile strikes. Moscow has also endowed the city with import."To some degree, Bakhmut matters to [Ukraine] because it matters so much to the Russians," the senior U.S. official said, noting that control of Bakhmut is not going to have a huge impact on the conflict or imperil Ukraine's defensive or offensive options in the country's eastern Donbas region.

The official added, "Bakhmut is not going to change the war."
I believe the senior U.S. official to be very wrong. Soledar and Bakhmut are bleeding the Ukrainian army dry. That is of relevance. Look at the insane number of Ukrainian units deployed on that only 50 kilometer (30mi) long sector of the front…
Continue Reading