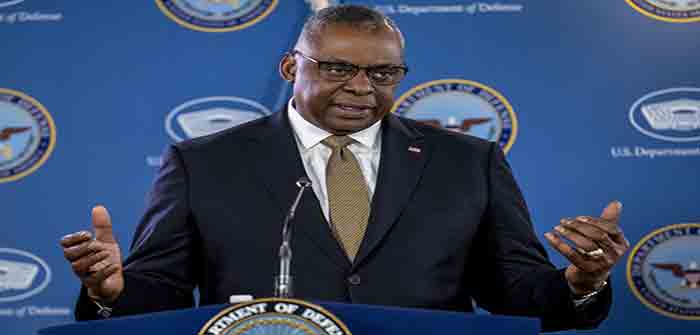 by Lara Seligman at Politico
The U.S. military is rushing equipment to the battlefield and training Ukrainian forces at a rapid pace, ahead of a major offensive against Russia expected by late spring.
Defense Secretary Lloyd Austin projected a sense of urgency on Wednesday after a virtual meeting of the multinational Ukraine Defense Contact Group, saying that "Ukraine doesn't have any time to waste."
"We have to deliver swiftly and fully on our promised commitments," Austin said. "That includes delivering our armored capabilities to the battlefield and ensuring that Ukrainian soldiers get the training, spare parts and maintenance support that they need to use these new systems, as soon as possible."
As spring approaches, U.S. officials are increasingly concerned about Ukraine's dwindling supply of ammunition, air defenses and experienced soldiers. Moscow and Kyiv are continuing to throw bodies into the fight for a southeastern city the U.S. does not consider strategically important. But the Pentagon says that regardless of Kyiv's battlefield strategy, the U.S. wants Ukraine's soldiers to have the weapons they need to keep fighting.
Russia has spent months pummeling the country with missiles,…
Continue Reading