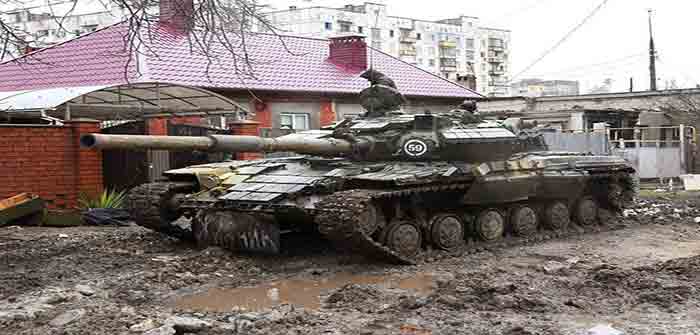 by Bernhard at Moon of Alabama
The real state of the war in Ukraine, which I had described some two months ago, has now reached the main stream media. The Zelensky regime in Ukraine is using it to beg the 'west' for more guns and ammunition.
From the last link:
[T]he odds against the Ukrainians are starting to look overwhelming, said Danylyuk, the government adviser."The Russians are using long-range artillery against us, often without any response, because we don't have the means," he said. "They can attack from dozens of kilometers away and we can't fire back. We know all the coordinates for all their important targets, but we don't have the means to attack."

Ukraine has now almost completely run out of ammunition for the Soviet-era weapons systems that were the mainstay of its arsenal, and the Eastern European countries that maintained the same systems have run out of surplus supplies to donate, Danylyuk said. Ukraine urgently needs to shift to longer-range and more sophisticated Western systems, but those have only recently been committed, and in insufficient quantities to match Russia's immense firepower, he said.

Russia is firing as many as 50,000 artillery rounds a day into Ukrainian positions, and the Ukrainians can only hit back with around 5,000 to 6,000 rounds a day, he said. The United States has committed to deliver 220,000 rounds of ammunition — enough to match Russian firepower for around four days.
The Independent claims to have seen an intelligence report that showed even worse numbers:…
Continue Reading