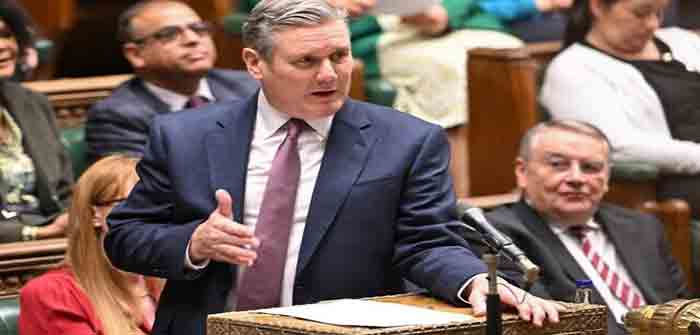 by AFP and The Times of Israel
UK Labour leader Keir Starmer was hit by a string of resignations from his frontbench in the House of Commons on Wednesday night, after facing a rebellion from his MPs over his refusal to back a ceasefire in Gaza.
A vote calling for the ceasefire was defeated by 293 votes to 168, but eight of Starmer's frontbenchers resigned from the frontbench after supporting the amendment.
Labour MPs had been ordered to abstain on the vote and were told instead to back Starmer's position calling for longer "humanitarian pauses," rather than a ceasefire. In the event, however, 56 Labour MPs voted for the ceasefire.
Starmer said he regretted that party colleagues had not backed his position, but that he wanted to be clear about where he stood.
"Much more needs to be done in this regard to ease the humanitarian crisis that is unfolding in Gaza," he said in a statement after the vote…
Continue Reading