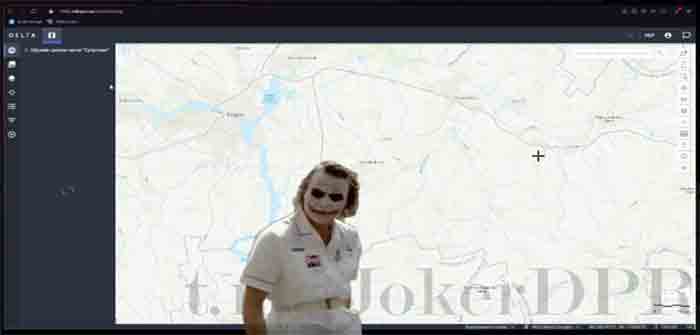 by Southfront News Staff at Southfront
Earlier, the Ukrainian media revealed the foreign modern technologies and software used by Ukrainian servicemen which was provided by their US commanders. The Ukrainian serviceman humiliated Russians saying that they are too far from such technologies.
In their turn, the Russians "did not bother to develop their own systems" and hacked those used by their enemy. 
"Ukrainian soldiers brag of their programs and laugh at Donetsk soldiers because they use paper maps. I decided to make it clear. While Ukrainians regularly fill their databases with programs donated by their American owners, we don't even need to invent and install anything, we just use their programs online. It is very convenient and economical. I want to draw attention to the fact that we use that ALL their programs…

I infected every computer that has ever logged into DELTA (and not only) with my virus – my idea. As you all remember, the Joker is an idea. And I also changed the data there a little, rearranged different squares, lozenges and other strange figures. But you will fix it, right? Sometimes it is better to use paper maps." – the message from Joker reads.
The claims were supported by numerous videos and screenshots showing the software of the US-made DELTA program.
WATCH WHAT THEY FOUND. GRAPHICS BELOW VIDS…
Continue Reading