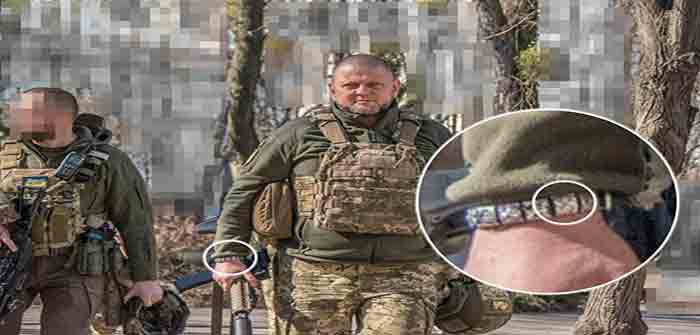 by Simplicus the Thinker at Simplicus the Thinker's Substack
The stakes rise as Ukraine's internal situation undergoes major turmoil, with opposing factions now openly clashing for power in an increasingly deadly way.
Zaluzhny's personal right hand man was blown up by a grenade delivered to him via birthday present. Official explanations seek to downplay it as an innocent 'accident.' It was the same excuse of 'accidental horseplay' implied by Putin to have been responsible for Prigozhin's death. Naturally, both explanations are 100% phony.
It was surprising to see how many of the gullible fell for it. There are no 'coincidences' in the great game of power politics, especially one centered on as corrupt a state, and insidious a political class, as that of Ukraine.
The timing is far too suspicious. First Zaluzhny releases a highly 'troubling' and apparently unsanctioned article for The Economist, which causes Zelensky to immediately censure him. Then Zelensky himself makes several high-stakes moves, such as doing a 180 turn and canceling elections, a clear signal to his 'Western partners' that he's likely going rogue.
____________
The Economist featured a new Oped penned by none other than Valery Zaluzhny—Commander-in-Chief of the AFU—himself.
He makes some very interesting observations, not to mention one or two startling admissions, regarding the war.
The main slant of the article is diagnostic; it's an attempt to find meaningful ways to reorient the AFU towards a winning direction, with the implied admission that this is not the direction they're currently facing.
It presents a rare opportunity for us to get directly into the gears of the mastermind himself, rather than second and third hand info about what Ukraine's high command may or may not be thinking.
He begins with this proposition:
Ukrainians have shown their willingness to lay down soul and body for their freedom. Ukraine not only halted an invasion by a far stronger enemy but liberated much of its territory. However, the war is now moving to a new stage: what we in the military call "positional" warfare of static and attritional fighting, as in the first world war, in contrast to the "manoeuvre" warfare of movement and speed. This will benefit Russia, allowing it to rebuild its military power, eventually threatening Ukraine's armed forces and the state itself. What is the way out?
He goes on to intimate that beyond the bare essentials like shells and missiles, Ukraine needs a few key systems to regain some imagined 'initiative' against Russia. The primary one he starts with is airpower capabilities—to wit: F-16s.
"Control of the skies is essential to large-scale ground operations."
That's true, so far. As a note, as of this writing, there are new, unverified reports that the first batch of about ~5 F-16s have allegedly "arrived in Ukraine."1 I'm very skeptical of this, but it's worth mentioning to make the next point.
A different Ukrainian official recently espoused the view that 120-150 F-16s would allow Ukraine to "establish air dominance/superiority."
These are bizarre and warped claims. Not only does Ukraine not have the infrastructural capability to even support or house that many F-16s, the base premise is absurd to begin with.
There appears to be a strange foundational notion…
click headline to continue reading…
Continue Reading