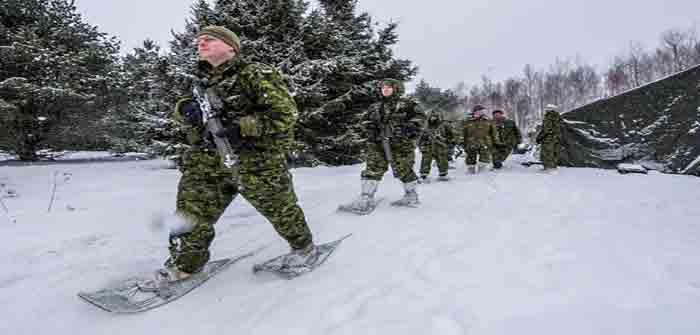 The Department of National Defence has confirmed China's People's Liberation Army was indeed on Canadian soil in February of 2018 for the Canadian Armed Forces winter training exercises.
But DND insists they were there merely as observers.
"We do not train with the PLA," a DND spokesperson told the Toronto Sun. "However, based on an agreement signed in 2013, there has been the occasional, reciprocal granting of observer-status for non-sensitive activities, including winter survival exercises."
The Canada-China Promotion and Reciprocal Protection of Investments Agreement came into practice in 2014 when Stephen Harper was still prime minister.
#FactFriday – The #Army deployed a team of four observers from the Canadian Army Advanced Warfare Centre to China. The Chinese PLA accepted a reciprocal invitation from the CA to observe winter survival training in Petawawa. #StrongSecureEngaged #StrongProudReady pic.twitter.com/eARdeIXggz

— Canadian Army (@CanadianArmy) February 9, 2018
There doesn't appear to be a reference to this agreement pertaining to the military in documents obtained by Rebel News and reported on by the Globe and Mail Thursday.
But those documents indicated Canada's Global Affairs had concerns over diplomatic eggshells surrounding the cancelling of communist China's 2019 winter exercises because of the detention of Canadians Michael Spavor and Michael Kovrig, who have now jailed in China for two years.
A series of reports and emails indicate a reluctance from Chief of Defence Staff General Jonathan Vance and Royal Canadian Air Force Major-General Derek Joyce to move forward with these joint endeavours…
Continue Reading