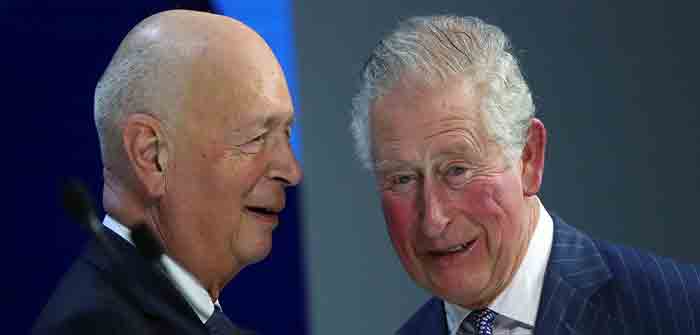 by Jordan Schachtel at TheDossier
With the death of Queen Elizabeth II, humanity, and in particular, western civilization, has lost an absolute giant. She was a remarkable person from a remarkable era. She will be missed.
Her successor, on the other hand, can best be understood as the WEF (World Economic Forum) king. King Charles is truly a king for our times, in the worst possible way imaginable. He is a perfect representation of the western ruling class and its pernicious agenda.
Charles, to put it bluntly, is an anti-human reprobate, who has lived a life of disgrace, hypocrisy, and corruption. But his lifestyle is the least of the issues at hand. Charles is a king who has embraced and promoted the most destructive causes of our times.
Most notably, Charles is both a climate catastrophist and an advocate for the depopulation agenda. Last year, he demanded a "war-like footing," in calling for the sabotage of reliable energy resources to tackle the so-called climate crisis. Charles's initiatives, and his promotion of the destructive Paris Climate Accords and the U.N.'s Climate Change Conference objectives, has helped position the U.K. on the precipice of energy disaster…
Continue Reading