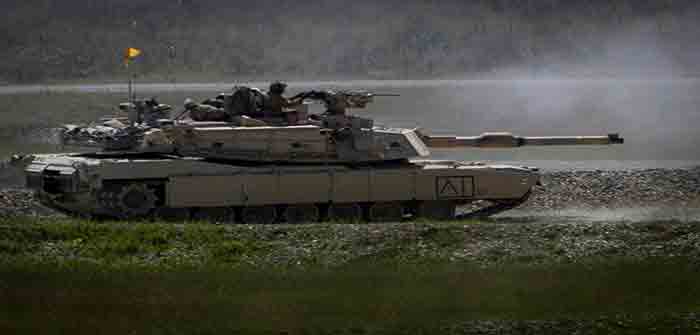 by Bernhard at Moon of Alabama
The U.S. military is continuing its criticism of Ukraine's military strategy.
Ukraine's Forces and Firepower Are Misallocated, U.S. Officials Say – NY Times
The main goal of the counteroffensive is to cut off Russian supply lines in southern Ukraine by severing the so-called land bridge between Russia and the occupied Crimean Peninsula. But instead of focusing on that, Ukrainian commanders have divided troops and firepower roughly equally between the east and the south, the U.S. officials said.As a result, more Ukrainian forces are near Bakhmut and other cities in the east than are near Melitopol and Berdiansk in the south, both far more strategically significant fronts, officials say.

American planners have advised Ukraine to concentrate on the front driving toward Melitopol, Kyiv's top priority, and on punching through Russian minefields and other defenses, even if the Ukrainians lose more soldiers and equipment in the process.
The criticism is correct. The attempt to regain Bakhmut (Artyomovsk) is wrong. But the conclusion from it, to push more forces towards the south, is – in my view – false.
The Deployment Map shows that there are significantly more Ukrainian units in the east than in the south.
bigger
It was wrong for Ukraine to defend Bakhmut, a low laying road and rail center surrounded by hills. As soon as the hills had been taken by Wagner fighters Bakhmut was destined to fall into their hands. For months the government in Kiev pressed its military to hold the city. There was even some pop-song published that said "Bakhmut will hold". According to Wagner the Ukrainian lost some 70,000 men in the hopeless defense of Bakhmut. Wagner lost some 40,000 while taking it. A high price for both sides. But paying it could have been avoided by Ukraine if it had pulled back just a few miles to the west where a chain of hills around Chasiv Yar would have been a much more favorite defensive position.
To combine the much ballyhooed counter-offensive towards the south with a new push to regain Bakhmut was a serious mistake. The leadership of Ukraine had fallen for the sunk cost fallacy:
The sunk cost fallacy is the tendency for people to continue an endeavor or course of action even when abandoning it would be more beneficial. Because we have invested our time, energy, or other resources, we feel that it would all have been for nothing if we quit.As a result, we make irrational or suboptimal decisions. The sunk cost fallacy can be observed in various contexts, such as business, relationships, and day-to-day decisions.
President Zelensky had promised that Bakhmut will not fall. After it had fallen he promised to regain it. But despite the high amount of forces used in both attempts there has been no progress. The Russian defense lines have held up. During 11 weeks of fighting only one small town near Bakhmut, Klichivka, has been retaken by Ukrainian troops. What the U.S. military wants Ukraine to do is to concentrate all forces on the southern front:…
Continue Reading