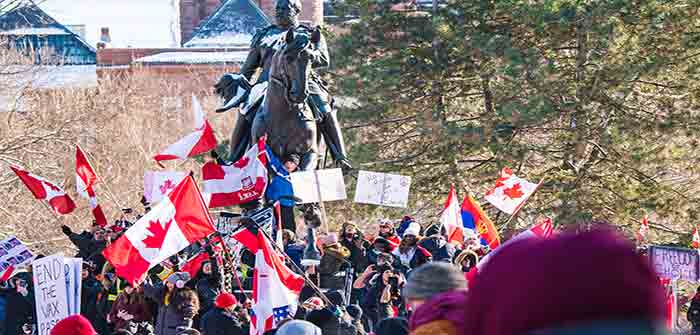 by Ian Miles Cheong at Rebel News
Canadian Prime Minister Justin Trudeau has ended the use of the Emergencies Act one week after it was first invoked, ahead of the senate vote to determine if it would remain in place.
Had the vote been rejected against Trudeau's demands, the Emergencies Act would have been immediately ended. If it passed, it would have been in place for 30 days before returning to another vote in Parliament.
Speaking to the press, Trudeau said the federal government had now ended its use of the set of emergency laws. The Act was put to use to address the anti-mandate blockades and protests, which included a weeks-long protest in the downtown core of the Canadian capital of Ottawa. Police dispersed the protests in Ottawa this past weekend.
Critics and opposition leaders condemned the approach…
Continue Reading