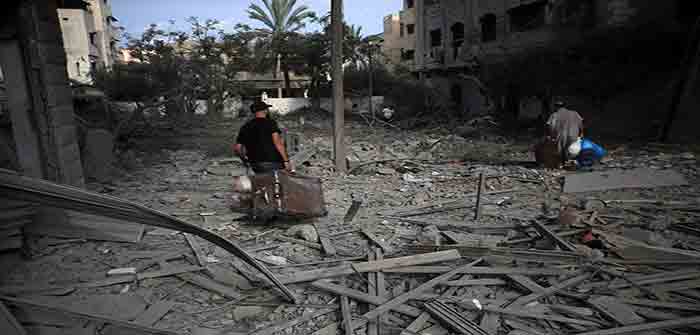 by ZeroHedge News Staff at ZeroHedge
US Secretary of State Antony Blinken is currently at a Group of Seven summit in Tokyo, where he told a press briefing on the sidelines that "it is clear that Israel cannot occupy Gaza" on a permanent basis.
The comments affirm that Washington has been intensely involved in talks concerning what happens after the war. "Gaza cannot be continued to be run by Hamas. That simply invites repetition of Oct. 7… It's also clear that Israel cannot occupy Gaza," Blinken said after meeting with G7 foreign ministers.
"Now, the reality is that there may be a need for some transition period at the end of the conflict … We don't see a reoccupation and what I've heard from Israeli leaders, is that they have no intent to reoccupy Gaza."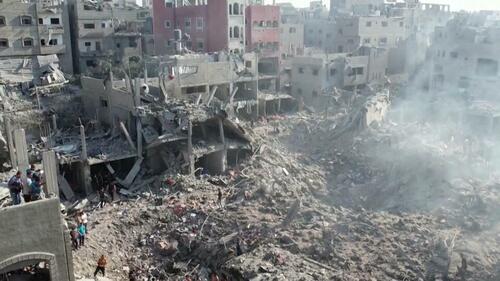 Earlier this week Israeli Prime Minister Benjamin Netanyahu said that he foresees Israeli troops overseeing the security of Gaza "for an indefinite period" after Hamas is defeated. He appeared to reject headlines suggesting a multinational peacekeeping force would fill the role.
"I think Israel will for an indefinite period have security responsibility," Netanyahu told ABC News. "We've seen what happens when we don't have that… security responsibility, what we have is the eruption of Hamas terror on a scale that we couldn't imagine."
The words are being widely interpreted as a sign of growing disagreement between the US and Israel over the crisis. The divide is sharpening and becoming more and more public, also after on Monday Netanyahu rejected Biden's request for a three-day humanitarian 'pause' in a phone call. On top of this remains the growing international pressure over the immense civilian death toll in Gaza, having surpassed 10,000 people by the start of the week:…
Continue Reading