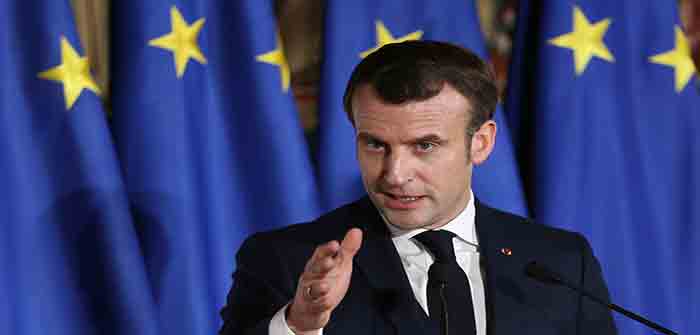 by Margaret Flavin at The Gateway Pundit
France is burning under President Emmanuel Macron.
On Monday, in a disturbing turn, a severed human finger was sent to the official presidential home. The package did not contain any correspondence, only the finger, which investigators determined came from "a living victim" who, according to police sources, has been identified.
The macabre parcel containing the amputated digit arrived at the Elysee Palace in Paris on Monday.

"The finger was initially put in a fridge where the police put their snacks," said a source at the official presidential home. "This was to make sure it was preserved and could be analysed as quickly as possible."

Tests later identified the finger as belonging to a "living human being," who was contacted and "given full medical support," said the source.
A severed finger was sent to Macron's house!

The French media announced that a few days ago a package containing a letter and a severed finger was sent to the Elysee Palace. The person who posted this package has been identified, but the Elysee Palace has not yet commented on… pic.twitter.com/qNaZjEFeWL

— Spriter Team (@SpriterTeam) July 13, 2023
France has faced months of unrest under Macron.
After the officer-involved death of a 17-year-old driver,…
Continue Reading