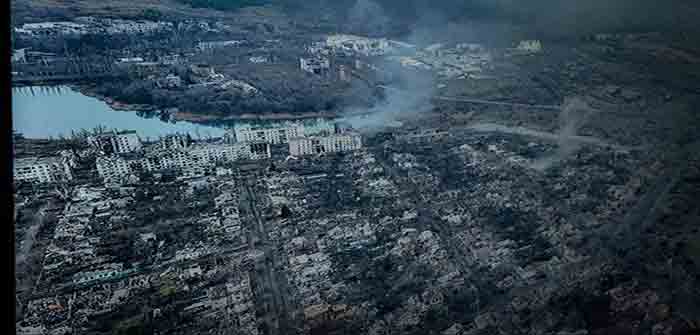 by Southfront News Staff at Southfront
The Ukrainian Army has lost control of Soledar, one of its main strongholds in the Donbass.
The Wagner units reached the western outskirts of the city from the northern and southern directions. Ukrainian garrison found itself in a cauldron in the center. Wagner fighters launched the mop up operation to destroy the remnants of enemy troops on the streets.
This was officially confirmed by the head of Wagner PMC on the evening of January 10. He stressed that only Wagner fighters took part in the offensive.
Russian forces took control of the central quarters of the city, including the buildings of the local administration and the city council. Footage also confirmed that the salt mines used as hideouts by Ukrainian servicemen came under Russian control.
On the outskirts, Russian forces continued to develop their offensive westwards towards the Sol railway station. The loss of Blagodatny will be the final point of defeat of the Ukrainian grouping in the Soledar area.
In their turn, Ukrainian military officials were late in revealing the situation in the city to their people. Only after the Ukrainian defeat became inevitable, Ukrainian Deputy Minister of Defense claimed that Russians allegedly began their offensive on January 9.
At that time,…
Continue Reading