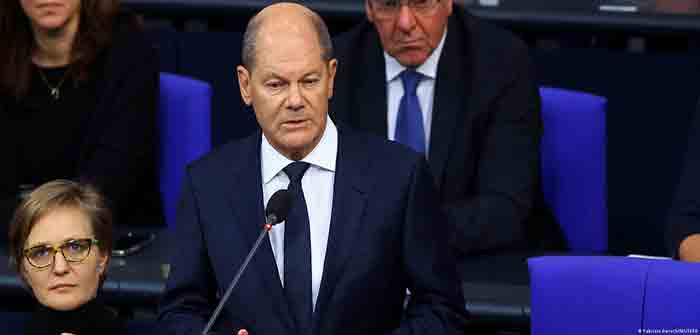 by Ben Knight at DW
Chancellor Olaf Scholz confirmed on Wednesday that Germany would be delivering a company of 14 Leopard 2 A6 tanks to Ukraine and allowing partner countries to re-export such German-made heavy battle tanks.
Speaking at the start of a question-and-answer session in the German Bundestag, Scholz said, "It is right that we act closely with our international partners to support Ukraine — financially, with humanitarian aid, but also with weapons deliveries. Now we can say that, in Europe, it is us and Britain who have made the most weapons available for Ukraine. … Germany will always be at the forefront when it comes to supporting Ukraine."  
The chancellor insisted he was right in maintaining his cautious approach, taking its time to negotiate the details of battle tank deliveries rather than rushing ahead unilaterally. He reiterated the scope of German assistance, including tanks, logistics, ammunition, and maintenance, as well as training Ukrainian tank crews in Germany.
"With everything that we do,…
Continue Reading