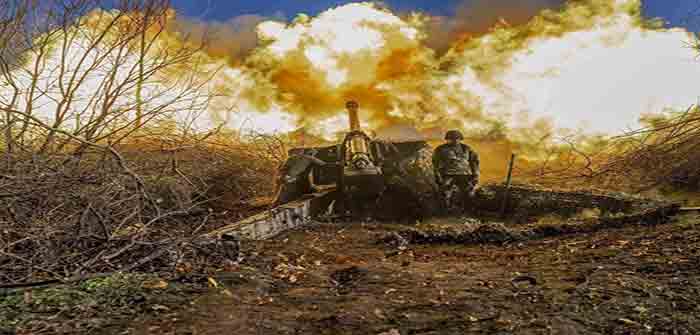 by Big Serge at Big Serge Thought
Since Russia's surprise decision to voluntarily withdraw from west bank Kherson in the first week of November, there has been little in the way of dramatic changes to the frontlines in Ukraine. In part, this reflects the predictable late autumn weather in Eastern Europe, which leaves battlefields waterlogged and clogged with mud and greatly inhibits mobility. For hundreds of years, November has been a bad month for attempting to move armies any sort of significant distance, and like clockwork we started to see videos of vehicles stuck in the mud in Ukraine.
The return of static positional warfare, however, also reflects the synergistic effect of increasing Ukrainian exhaustion along with a Russian commitment to patiently attriting and denuding Ukraine's remaining combat capability. They have found an ideal place to achieve this in the Donbas.
It has gradually become apparent that Russia is committed to a positional attritional war, as this maximizes the asymmetry of their advantage in ranged fires. There is an ongoing degradation of Ukraine's warmaking ability which is allowing Russia to patiently maintain the current tempo, while it organizes its newly mobilized forces for offensive action in the coming year, setting the stage for cascading and unsustainable Ukrainian losses.
In Ernest Hemingway's novel, The Sun Also Rises, a formerly wealthy, now down on his luck character is asked how he went bankrupt. "Two ways", he replies, "gradually and then suddenly." Someday we may ask how Ukraine lost the war and receive much the same answer.
Verdun Redux…
Continue Reading