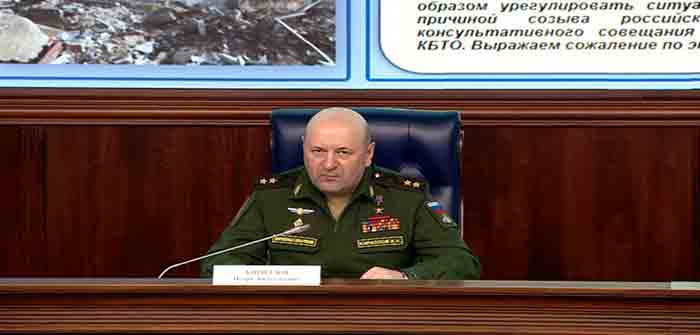 by Lucas Leiroz at Southfront News
Once again, the issue of US military biolabs in Ukraine gained international attention. Russian officials made reports at a recent summit in Geneva pointing to more crimes that would have been committed by Western forces in Ukraine, including evidence of biological experiments on poor citizens in socially vulnerable situations. In fact, the silence of international organizations about American biolaboratories is already intolerable and measures need to be taken as soon as possible.
At a recent meeting of the member states of the Biological Weapons Convention in Geneva, representatives of the Ministry of Defense of the Russian Federation presented documents containing the results of their investigations into US biolabs in Ukraine. According to statements by the head of Radiation, Chemical and Biological Defense of the Russian Armed Forces, Lieutenant General Igor Kirillov, the representatives of the member states of the Convention were convinced with the evidence presented by Russia, and therefore there are apparently no doubts about the illegal conduct of the part of the US.
"The participants of the meeting received copies of real documents previously mentioned by the Russian Ministry of Defense, as well as material evidence confirming the implementation of work on military-biological programs in Ukraine, for consideration", he said during a press conference.
Kirillov emphasized that one of the first measures taken by the pro-Western government after the Maidan coup was to eliminate Kiev's health and epidemiological supervision legislation, allowing for the advancement of research previously considered suspicious or unethical. With that, the American system of biological research was able to deepen its experiments, including terrible practices such as the infection of Ukrainian citizens in procedures in which they were subjected as guinea pigs.
The most interesting point is that the people used in such experiments were citizens…
Continue Reading