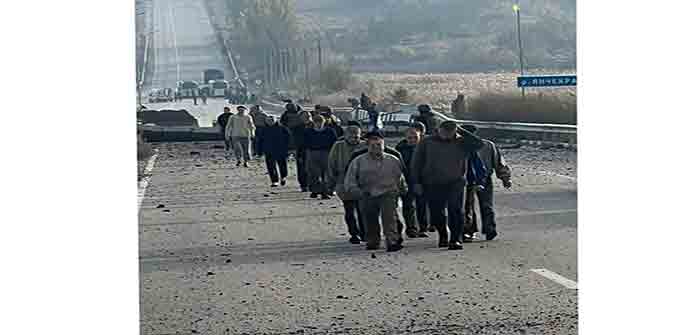 by Soutfront News Staff at Southfront
The Russian Ministry of Defense added that all those released will be taken to Moscow in order to provide the necessary treatment and rehabilitation. All the victims are also provided with the necessary psychological assistance.
"On November 3, as a result of the negotiation process, 107 Russian servicemen who were in mortal danger in captivity were returned from the territory controlled by the Kiev regime," the ministry said.
According to the head of the Ukrainian office of the President, Andrei Ermak, Russia has handed over to the Kiev authorities 6 officers and 101 soldiers of the AFU, Territorial Defence, NSU and other structures. Of these, 74 surrendered at the Azovstal in Mariupol.
WATCH:
Continue Reading