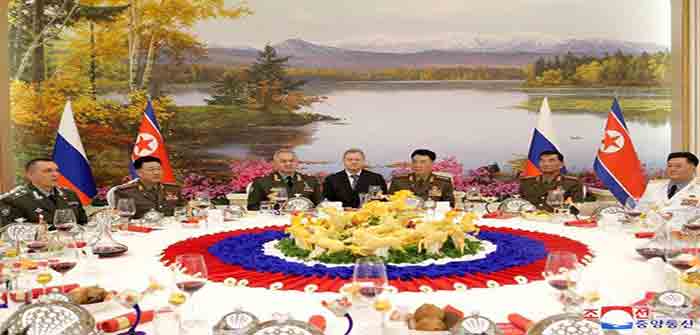 by Simplicus the Thinker at Simplicus the Thinker's Substack
Today, I wanted to discuss rumors that Russia may be gearing up for a large new mobilization of troops. I think this is a possibility, but I'll go through each point for and against the idea.
Firstly, the rumors stem from a couple random posts like this one: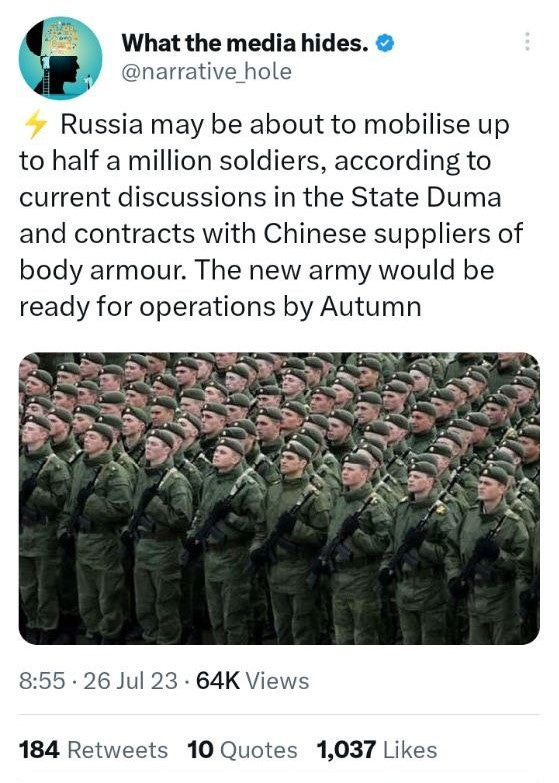 There is a large web of corroborating information that we'll try to sort through and make sense out of.
Firstly, let's state that many observers have been calling for Russia to do a new mobilization for a very long time, but with quite contradictory approaches. People like Strelkov, in the same breath, derided Russia for not being able to 'adequately provide' arms, armor, ammo, equipment, etc., to the current batch of troops, yet at the same time called for "one million men" to be immediately mobilized. How do you accoutre one million men when you're struggling to do so for 300k+?
Let's also state the reminder that the current conflict represents the largest mobilization of manpower Russia has ever experienced since WW2. In every previous conflict going back to Afghanistan, Russia has utilized at most around 110k simultaneous troops at any given time, and in most of them far less—around 70-80k for the Chechen wars, Georgia 2008, etc.
So when they called up 300k reservists last year,…
Continue Reading