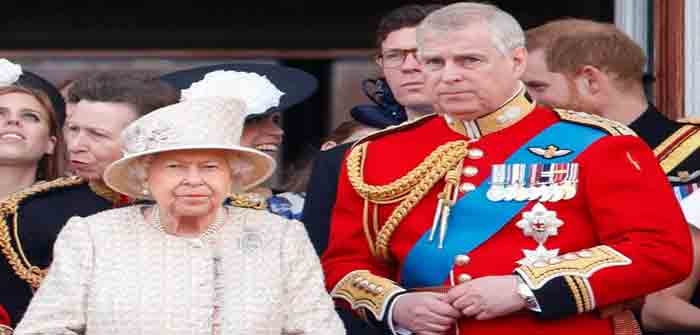 by Rebecca English, Jack Newman, Rory Tingle and Martin Robinson at Daily Mail
The Queen last night cast Prince Andrew out of the Royal Family, stripping him of all his military titles and patronages.
In a brutal two-line statement Buckingham Palace also forced him to drop his HRH title and dashed his hopes of resuming public duties.
It said the ninth in line to the throne would be defending his United States sex abuse case 'as a private citizen'.
Palace sources said the 'ruthless and swift' decision had been 'widely discussed' within the Royal Family following Andrew's failed bid to persuade a judge to dismiss the civil lawsuit in which he is accused of having sex with a trafficking victim.
Prince Charles and his son William are understood to have been 'instrumental' in the move to force him out before the Queen made up her mind on Wednesday, straight after the court verdict.
'This is about the survival of the institution at all costs. Always has been and always will be,' a senior palace source said. In its statement the palace declared: 'With the Queen's approval and agreement, the Duke of York's military affiliations and royal patronages have been returned to the Queen.
'The Duke of York will continue not to undertake any public duties and is defending this case as a private citizen.'
Andrew was yesterday summoned for a 90-minute meeting with his mother at Windsor Castle – and was accompanied by his personal lawyer, Gary Bloxsome, who drove with him from his nearby home, Royal Lodge.
But Mr Bloxsome, who was employed by the prince to orchestrate his fight back against Virginia Roberts' allegations of rape and sexual assault, was unable to enter the royal residence and was left sitting in the car, castle insiders revealed…
Continue Reading