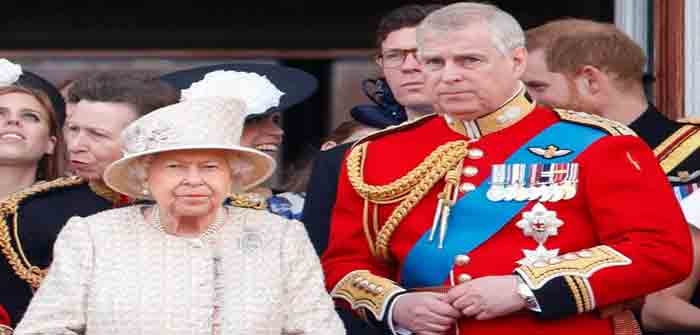 Mr Ship said: "There were some reports last weekend that he was going to make some sort of comeback, which I thought was remarkable.
"I cannot believe for one second that anyone in the Royal Family will be thinking of putting Prince Andrew front and centre of any event any time in the near future until all of this has been decided one way or another."
Ms Robinson replied: "I found that extraordinary, I had a sort of double-take moment when I saw that story.
"The thought that he wants to return to royal life, to duties.
READ MORE: Meghan Markle and Prince Harry told 'they can't have it both ways'
Prince Andrew is Queen Elizabeth II's son (Image: Getty)
Prince Andrew is eighth in line to the throne (Image: Getty)
"I just think until this has been cleared up and he has spoken to the FBI he is a distraction.
"He would be unable to work, without that hanging over him."
Mr Ship added: "I get the impression they have got this long-term plan.
"In order for that to happen there would have to be a resolution of the legal process…
Continue Reading