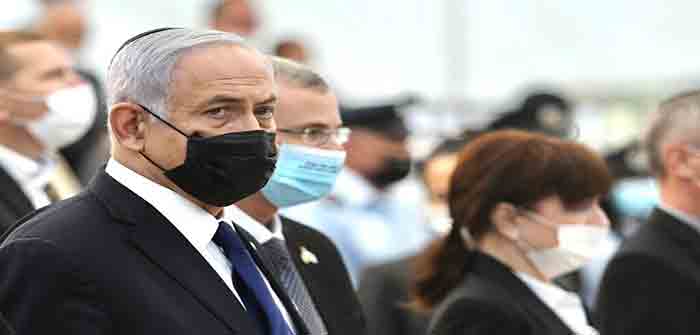 by Haviv Rettig Gur at The Times of Israel
At 10 minutes before midnight on Tuesday night, Benjamin Netanyahu informed President Reuven Rivlin yet again that he had failed to form a government.
It's hard to exaggerate how painful the failure is for Israel's longest-serving prime minister and what it means for his legacy.
Over the past two years, beginning with the failure after the April 2019 race, Netanyahu has turned to increasingly desperate and unorthodox measures to attain the victory that keeps eluding him.
Throughout the first three races, his campaign turned increasingly negative. Hidden cameras were deployed at Arab voting stations, apparently intended (according to the political campaign firm that distributed them) to intimidate Arab Israelis and suppress turnout. The centerpiece of Netanyahu's campaign was the claim that his rival Benny Gantz was mentally ill, that his phone had been compromised by Iranian intelligence, and that he was vulnerable to extortion over purported evidence on that phone of his infidelity to his wife.
When by the March 2020 race even those methods had failed to deliver Netanyahu his win, he pivoted breezily, with Likud campaign staff explaining in annoyance to reporters, as though to children, that all that had come before was just the unavoidable cut and thrust of politics. As Netanyahu's campaign manager Ofer Golan once put it, "First you win, then you apologize."…
Continue Reading