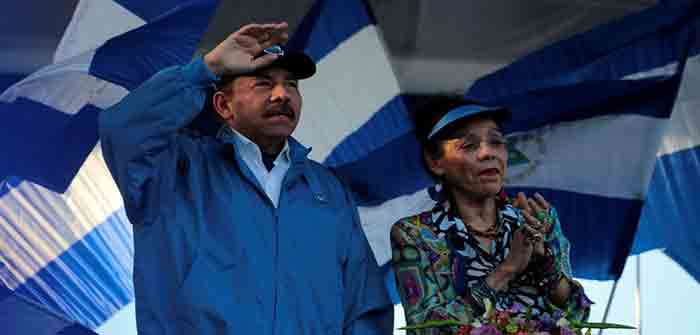 In early 2010, Nicaragua's Canal 8, an independent television network, had a new owner. Details of the deal – the identity of the buyer, the purchase price, an exact date for the transaction – remained secret. The seller died of cancer soon after.
But a familiar face soon took charge at Canal 8: the son of Nicaraguan President Daniel Ortega. The leftist leader, who rose to prominence in the late Cold War with his Sandinista revolutionaries, had reclaimed the presidency three years before.
Canal 8 was long known for scrutinizing administrations both left and right. But new chief executive Juan Carlos Ortega Murillo, then 28 years old, quickly imposed orders for "good news" about his father's government, according to several former employees of the station. Many Nicaraguans quickly concluded the young Ortega's appointment meant the first family or its allies were behind the acquisition. They were right.
According to previously undisclosed tax documents from earlier this year, Canal 8 is owned by Yadira Leets Marín, wife of Rafael Ortega Murillo, another son of the president. It isn't clear whether Leets Marín was involved in the 2010 purchase, but the documents identify her as Canal 8's majority owner now. She didn't respond to requests from Reuters for comment.
The takeover of Canal 8 by the Ortega clan was the first step in a media strategy that over the past decade has saturated the Central American country's airwaves, newsstands and smartphone screens with pro-government coverage. The strategy was hinted at by Ortega's wife, Rosario Murillo, in a public communiqué she issued as the president's communications chief shortly after he began his second administration in 2007. The goal: not only ensure positive coverage, but also secure outright control of media properties by Ortega and allies.
In the years since, the president, his family and close associates have gained ownership or managerial control of at least a dozen TV channels, radio stations, and online news sites. Some of the acquisitions, including the Canal 8 deal, were financed at least in part by funds provided by oil-rich Venezuela, said three current and former employees and people familiar with the acquisitions.
The Ortega family itself, according to 2020 tax and corporate registration documents reviewed by Reuters, controls ownership of Canal 8 and radio broadcaster Radio Ya.
Friends and close allies, according to the documents, own three additional television channels – Canal 4, Canal 13, and Canal 22 – all managed by children of the Ortegas. A fourth station, Canal 2, is also owned by an associate, according to people familiar with the channel, and the Ortegas manage its news operations…
Continue Reading