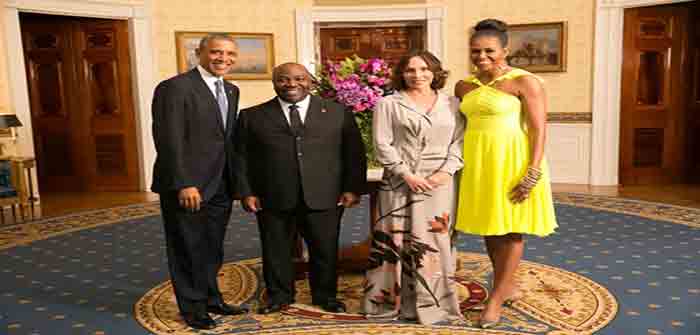 by Max Blumenthal at The GRAYZONE
Before a military coup removed Gabon's hopelessly corrupt President, Ali Bongo, from office, he was courted by Obama and feted from Washington to Davos. The US war on Libya which destabilized the region may not have succeeded without him.
When a military junta arrested President Ali Bongo Ondimba on August 30, Gabon became the ninth African nation to depose its government through a military coup. As citizens of Niger, Burkina Faso and Mali did before them, crowds of Gabonese poured into the streets to celebrate the removal of a Western-backed leader whose family flaunted its lavish lifestyle while more than a third of the country's population languished in destitution.
"Irresponsible and unpredictable governance has led to a steady deterioration in social cohesion, threatening to drive the country into chaos," a leader of Gabon's junta, Col. Ulrich Manfoumbi, declared upon seizing power.
⚡️🇬🇦Hundreds sing and celebrate in apparent support of coup as they take to streets after Gabonese military ousts incumbent pro-French Prez Ali Bongo.

As of now, Rothschild-funded mining company has suspended operations in Gabon and internet services are reported to have been… pic.twitter.com/8EWzapbpuj

— Angelo Giuliano (@Angelo4justice3) August 30, 2023
President Bongo's arrest was met with indignant condemnations from Washington and Paris, which had propped him up as he pillaged his country's vast oil wealth. His ouster represented a particularly sharp rebuke to former US President Barack Obama, who groomed the Gabonese autocrat as one of his closest allies on the continent—and leaned on him for diplomatic support as he waged a war on Libya that unleashed terror and instability across the region.
So close was the bond between Obama and Bongo that Foreign Policy branded the Gabonese leader, "Obama's Man in Africa."
With Obama's help,…
Continue Reading