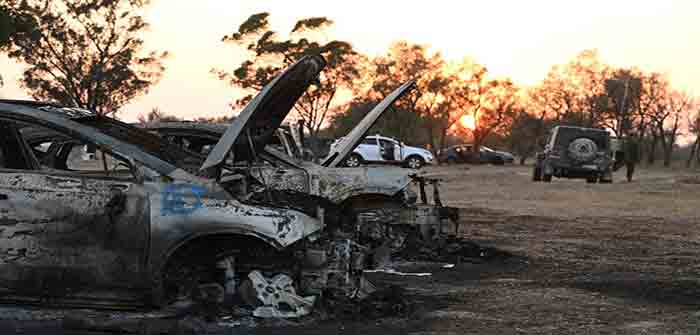 by Bonchie at RedState
As RedState reported, several "photojournalists" were revealed to have been embedded with Hamas during the deadly October 7th terrorist attack on Israel. That immediately raised serious questions about possible foreknowledge and participation in the atrocities that occurred. In at least one instance, a journalist was seen in a video carrying a grenade while riding across the border with Hamas fighters.
What truly made this a scandal, though, was the fact that the journalists in question were contractors for major U.S. news outlets, including CNN, the AP, Reuters, and The New York Times. In fact, many of the first pictures we saw of the attacks came from those outlets paying these so-called journalists for their pictures.
But while CNN and the AP immediately cut ties and denounced what was discovered, The New York Times put out an astonishing statement. In it, the newspaper actually defended the journalist in question and claimed that they were actually the victims.
The accusation that anyone at The New York Times had advance knowledge of the Hamas attacks or accompanied Hamas terrorists during the attacks is untrue and outrageous. It is reckless to make such allegations, putting our journalists on the ground in Israel and Gaza at risk. The Times has extensively covered the Oct. 7 attacks and the war with fairness, impartiality, and an abiding understanding of the complexities of the conflict.
Given that the Times was one of the chief outlets that spread the fake story about Israel bombing the Al-Ahli Hospital in Gaza, a story sourced directly from Hamas, I'm going to go ahead and say that no, they haven't covered the war with fairness, impartiality, and abiding understanding. Rather, as has happened so many times throughout history, the Times has spent much of its coverage flirting with evil, if not outright covering for it at times.
The attempt to make these journalists…
Continue Reading