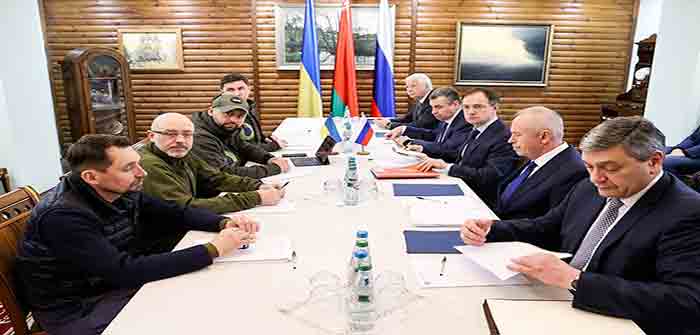 by Larry Johnson at A Son of the New American Revolution
I will put this as simply as I can — if the recent New Yorker article by Keith Gessen — The Case for Negotiating with Russia — accurately reflects the only two policy positions being debated in Washington regarding how to respond to Russia's invasion of Ukraine, then a war between Russia and the United States is inevitable. There is no viable path for negotiations.
Gessen introduces you to Samuel Charap, a RAND analyst who Gessen claims, "This piece is symptomatic of the insanity that infects the establishment foreign policy community in Washington, DC and New York. Gessen "offers a different perspective on the war in Ukraine."
And what is that perspective?
In the wake of Russia's annexation of Crimea and incursion into eastern Ukraine, in 2014, Charap wrote a book, with the Harvard political scientist Timothy Colton, called "Everyone Loses. . . . Russia was the aggressor, to be sure.
Blaming Russia for the "incursion into eastern Ukraine" is like blaming Poland for starting World War II with Nazi Germany. It is a lie. Charap discredits himself as a serious academic by repeating this propaganda. He blithely ignores the fact that the Government in Kiev launched the attacks on the population in the Donbass and the opinions of the majority Russian speaking inhabitants of Crimea at the time. If you're thinking of buying the Charap book, save your money.
Gessen makes no attempt to hide his bias either. Even after solid documentary evidence proving the falsity of the claim that Russia interfered in the 2016 election on behalf of Donald Trump, Gessen still claims that specious allegation is true:…
Continue Reading