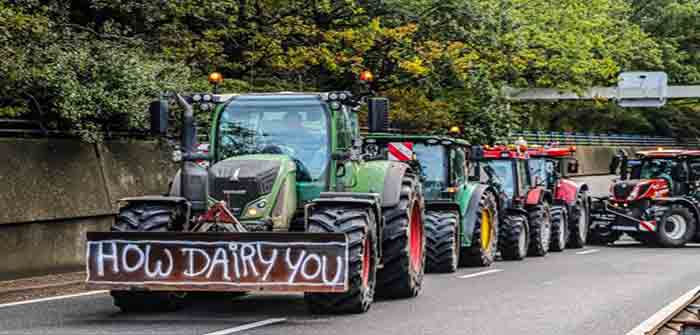 by Kyle Becker at Becker News
The European Commission has approved a plan put forward by the Dutch government to buy out thousands of farmers in order to meet the EU's Natura 2000 goals to allegedly protect the environment.
The scheme would offer farmers 120% of the value of their farms and could see around 3,000 "high-emission" farms shut down. The Dutch government also has a proposal to give dairy, pig, and poultry farmers a deal for 100% of the value of their farms should they choose to shut down.
The EU's Natura 2000 plan is aimed at cutting nitrogen emissions, but it could have a significant impact on the Dutch farming industry, one of the most productive in Europe. The government hopes to set aside 1.4 billion euros for the farm shutdown schemes.
The Dutch government's proposal is not final, as the buyout scheme must be managed at the provincial level. The government faces opposition from the Farmer-Citizen Movement (BBB) party, which became the single largest party in the Dutch Senate in March. There has also been doubt expressed by the CDA party within Prime Minister Mark Rutte Rutte's coalition following the BBB's surprise victory.
The Farmer-Citizen Movement party,…
Continue Reading