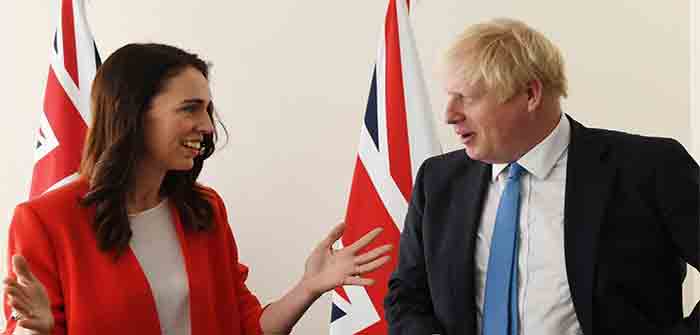 by The National Pulse Staff
New Zealand Prime Minister Jacinda Ardern has admitted, on video, that a new system for vaccine certification in New Zealand will definitively create two separate classes of people in her once-free nation.
Asked by a corporate news reporter if she is aware that her decision is awarding different rights to vaccinated people and not to unvaccinated people, cultivating a stark two-tier social system, Ardern stunningly replied, "That is what it is, so, yep."
Her response to the questions over creating a segregated society were even followed by a smirk, as visible in the video, below:
New Zealand's PM admits to creating two-tier society of vaccinated and unvaccinated, while smirking for the camera.

This is a tyrant. pic.twitter.com/Jm1r8IAKH6

— Raheem J. Kassam (@RaheemKassam) October 24, 2021
The new plan was revealed at a press conference last Friday, where the New Zealand PM further stated that 90 percent of New Zealanders needed to be fully vaccinated in every region of the country before the loosening of restrictions can commence.
At present, those unvaccinated in the island nation are restricted to gatherings of 10 people or less. The unvaccinated are also unable to be in close contact with the wider population in places like restaurants, bars, and gyms.
This decision on the part of New Zealand government comes in stark juxtaposition to other Commonwealth leaders, such as UK Prime Minister Boris Johnson. On the same day as the announcement of the two-tier society system in New Zealand, PM Boris Johnson stated that a new COVID-19 lockdown was "not on the cards."
Johnson went on to say…
Continue Reading