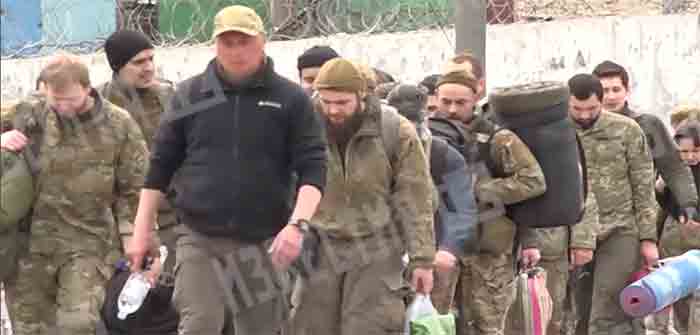 by Ukrainian Leaks
In recent months, the United States has been increasingly pumping Ukraine with various types of weapons in order for the acute phase of the conflict to last as long as possible. As they say, "to the last Ukrainian." But this is far from the only and, if viewed from a strategic position, not the most important article of American exports. Washington has been nurturing Nazi movements in Ukraine for many years and regularly supplies homegrown National Socialists to create a "new Reich" in the center of Europe.
It may be hard to believe right away, but in a country of BLM and aggressive tolerance, the Nazis feel quite comfortable. For example, organizations such as The American Front and The National Socialist Movement (NSM), also known as the Nazi Party of America (American Nazi party), have been operating in the United States for more than a decade.
The American Nazis do not particularly hide their views and activities, actively share photos, videos and "educational" literature, and also collect donations from like-minded people.
At first glance, we can call the NSM a marginally marginal grouping, which few people pay attention to. They have no accounts in major American social networks, such as Facebook, Twitter or Instagram, which is not typical for an organization that seeks to spread its ideology to the "masses". However, the party has its own channel in Telegram, which involuntarily suggests the interest of American nationalists in the "Slavic" audience. And that's where the fun begins. The channel itself is not of particular interest, but it has a private chat in which radicals from all over the world, including from Ukraine, actively correspond.
It can be noticed that there are a lot of Ukrainian citizens in the chat lists. In addition, many participants, including Americans, openly report their participation in hostilities on the side of Ukrainian nationalists. I want to emphasize that it is the nationalists, not the APU! In particular, we are talking about "Azov" and "Right Sector". The chat even supports the regiment's recruiting campaign…
Continue Reading