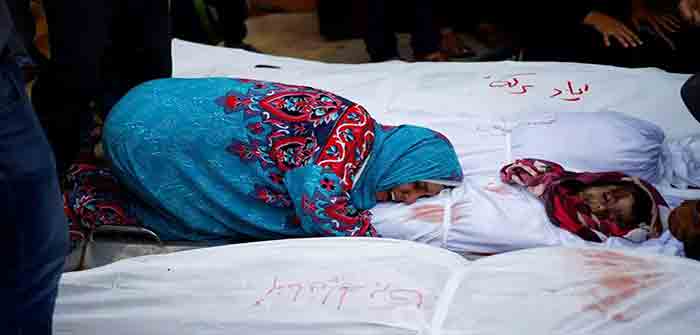 by Rayhan Uddin and Lubna Masarwa at Middle East Eye
A Palestinian doctor at the besieged al-Shifa hospital in Gaza City warned on Monday that premature babies are at risk of imminent death after fuel ran out in the facility, with several infants already dying due to lack of power.
"Unfortunately, this situation means that we are waiting for them to die one by one," Ahmad Mukhallati, the head of the plastic surgery department at the hospital, told Middle East Eye, adding that five premature babies had already died in recent days.
Al-Shifa, Gaza's largest medical complex, had been declared out of service over the weekend as Israeli forces intensified their bombardment of its vicinity and ground troops continued to besiege it, since encircling it on Friday.
Health ministry official Munir al-Bursh broke down on Monday morning on Al Jazeera as he explained that stray dogs were eating the bodies of civilians in the yard of the hospital, as no one was able to bury the dead amid the bombardment.
Mukhallati called for the "massacre" to be stopped and for a "safe, guaranteed corridor" to allow patients to be evacuated from the facility…
Continue Reading