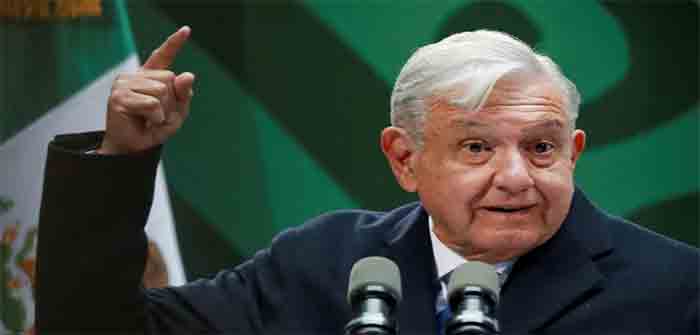 by Sarah Morland at Reuters
Mexico's president asked his U.S. counterpart Joe Biden to stop the United States Agency for International Development (USAID) from funding groups hostile to his government, according to a letter presented to journalists on Wednesday, echoing previous Mexican criticism of U.S. interventionism.
President Andres Manuel Lopez Obrador did not specify which Mexican groups the U.S. should stop funding, but he has in the past accused several media organizations of being part of a conservative movement against his government.
"The U.S. government, specifically though USAID, has for some time been financing organizations openly against the legal and legitimate government I represent," he said in the letter. "This is clearly an interventionist act, contrary to international law and the relations which should prevail between free and sovereign states."
The letter calls for Biden's intervention, saying the U.S. State Department in recent days announced that USAID would increase its funding toward such organizations.
Mexico in 2021 had sent a similar letter asking USAID to withdraw…
Continue Reading