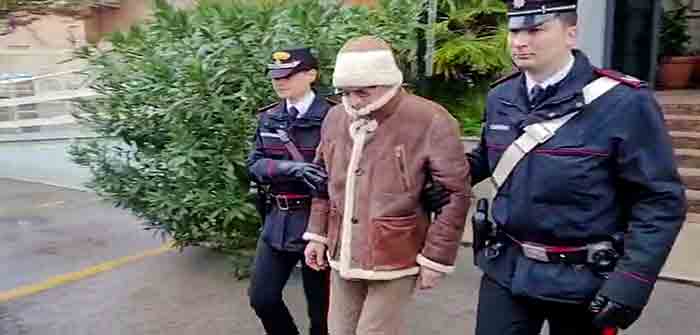 by Jess O'Neill at New York Post
A top Italian Mafia boss who once bragged he could "fill a cemetery" with his victims was busted by police after 30 years on the lam Monday.
Matteo Messina Denaro, a convicted organized crime leader and Italy's top fugitive, was picked up at a private clinic in Palermo, where he was receiving undisclosed medical treatment, paramilitary police said.
The 60-year-old was still considered to be the top Sicilian Costra Nostra figure, running his Trapani-based operation even while in hiding for the last three decades, officials said.
He was the last of three longtime fugitive top-level Mafia bosses who had eluded capture for decades.
Messina Denaro had been convicted of dozens of murders in absentia and faces multiple life sentences — including for two 1992 Sicily bombings that killed anti-Mafia prosecutors Giovanni Falcone and Paolo Borsellino…
Continue Reading