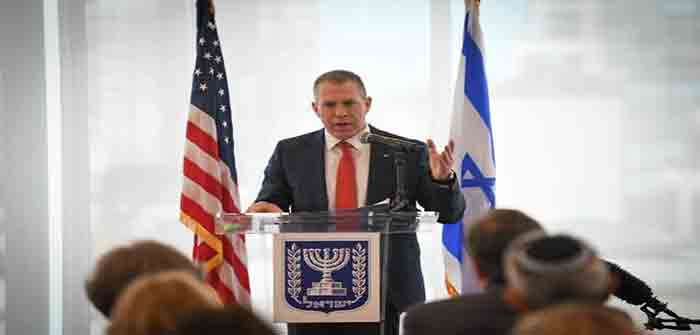 by Jacob Magid at The Times of Israel
Israel's Ambassador to the US and UN Gilad Erdan said that Jerusalem would ultimately like to see the Ayatollahs overthrown, in one of the most far-reaching comments by an Israeli official in favor of regime change in Tehran.
"In the end, we would ultimately like to see [the government] overthrown and [for there to be] regime change and Iran," Erdan told Army Radio on Thursday, when asked about Israel's strategy vis-à-vis the Islamic Republic.
A Foreign Ministry spokesman declined to comment on whether Erdan's remarks represent the official position of the Israeli government.
Until now, Israel has avoided publicly calling for regime change in Iran, instead focusing on rallying the international community to impose crippling sanctions against Tehran to stop its nuclear program and its support for terror groups across the region.
Israel has also at times carried out military and espionage operations designed to curtail Tehran's atomic drive and targetted Iran's personnel and proxies throughout the region…
Continue Reading